Massachusetts to launch vaccine preregistration system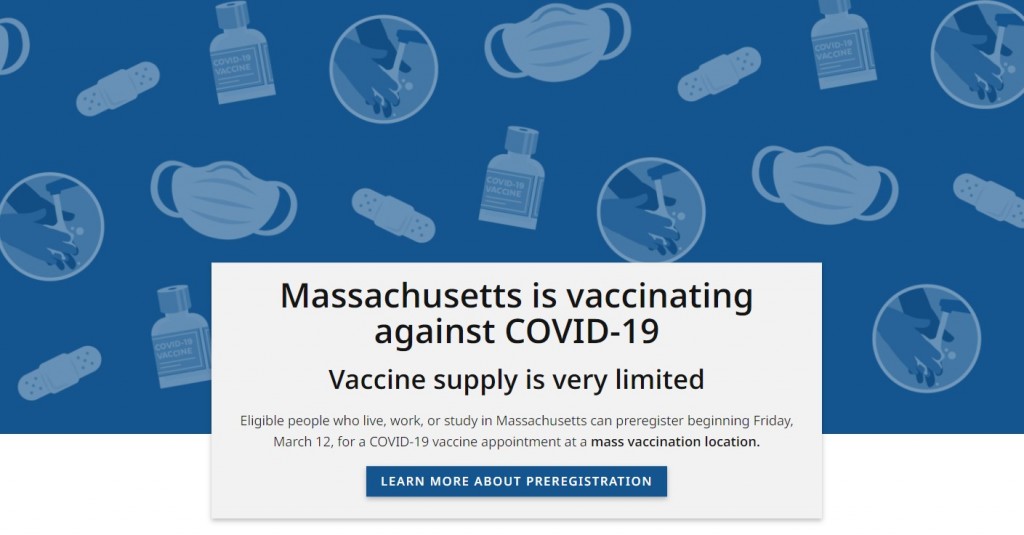 BOSTON (AP) — People looking to schedule an appointment for a COVID-19 vaccine shot can begin using a preregistration signup tool Friday aimed at making it easier to book a time at any of the state's seven mass vaccination sites.
The system will replace current online booking platforms. More sites will be added to the preregistration system in April, state health officials said Wednesday.
This tool will be available at https://www.mass.gov/covid-19-vaccine.
After filling out the online form, residents will get a confirmation by phone, text or email and receive a weekly update about their status. Residents can opt out if they secure an appointment elsewhere.
When an appointment becomes available, the individual will be notified and have 24 hours to accept. If an appointment is not accepted after 24 hours, the resident will have to get back in line to wait for another appointment.
The preregistration tool allows family members, caregivers or other companions to fill out the form on behalf of someone else.
The new system will replace the weekly appointment release on Thursdays for mass vaccination sites only.
The new preregistration system won't change this week's appointment release on Thursday. It's the last week appointments at mass vaccination sites will be posted online on Thursday morning.
On Thursday, over 40,000 new first dose appointments for mass vaccination sites will be made available to eligible groups. Another 40,000 second dose appointments have also been scheduled at mass vaccination sites.
Eligible residents can also look for appointments at any of the state's 170 public vaccine sites by searching vaxfinder.mass.gov.
Individuals who can't to book an appointment by using the internet can still call 211 and follow the prompts for vaccine appointments.