Massacre could be tied to terrorism, Obama says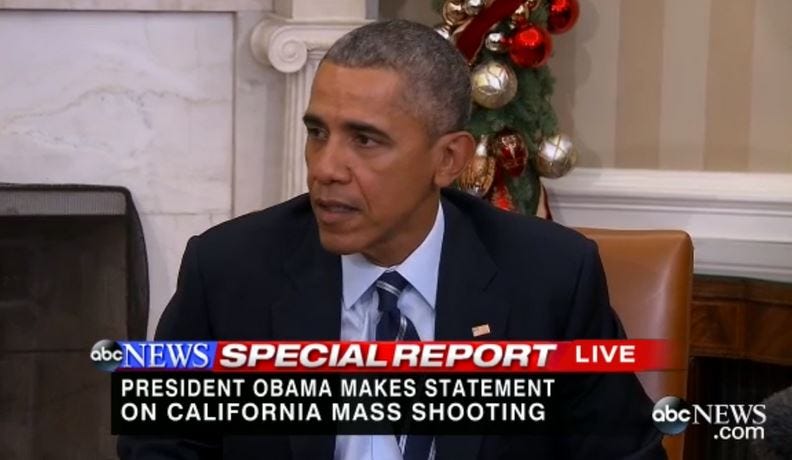 By The Associated Press
news@abc6.com
President Barack Obama says it's possible the mass shooting in California was related to terrorism but that authorities still don't know. He says it's possible it was workplace-related or that there were mixed motives.
Obama is speaking in the Oval Office. He's assuring Americans that authorities will get to the bottom of what happened. The president also is calling for people to wait for facts before making judgments.
Obama says many Americans feel there's nothing they can do about mass violence. But he says "we all have a part to play."
The president says the nation must make it harder to carry out violence but acknowledged that the threat can't be eliminated completely. He says it will be important for all Americans, including state legislatures, to see what they can do.
(C) The Associated Press 2015