Massive fire in Johnston destroys warehouse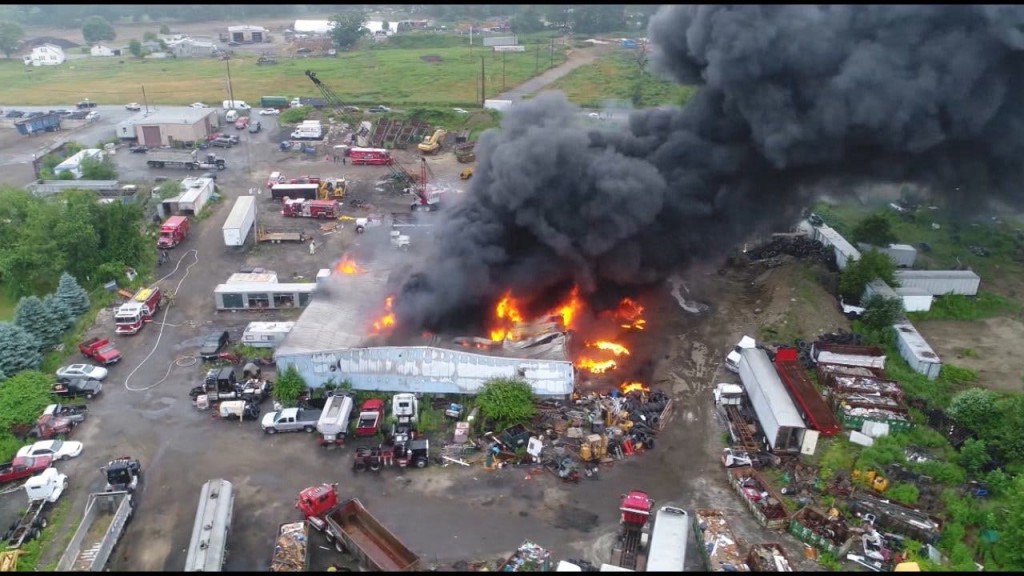 By: Scott Cook
Email: scook@abc6.com
Twitter: @JScottCook
JOHNSTON, R.I. (WLNE) – A massive warehouse fire broke out just after 7:00 Thursday morning in Johnston, shutting down several roads and leaving the building a complete loss.
The blaze started when two employees were doing maintenance work on a crane.
"The first companies on scene had heavy fire throughout the entire building," said Johnston fire marshal, Tom Marcello. "It's an industrial kind of garage or maintenance building so there are probably some oils, metals and stuff like that, so that's why you get that thick black smoke."
A stretch of Route 14 was blocked off from Green Hill Road to Everbloom Drive for over 3 hours, frustrating drivers.
Providence, Cranston, and North Attleboro fire departments, amongst others, assisted Johnston firefighters with extra hoses, so they could reach the nearest hydrants along Route 14.
"It was controlled probably within an hour and a half, those guys are working hard," said Marcello. "There are still some flames right now that we're working on, but we will pull the building apart and get the hot-spots out."
No one was injured in the fire.
© WLNE-TV 2018