Massive oak tree crashes in East Greenwich home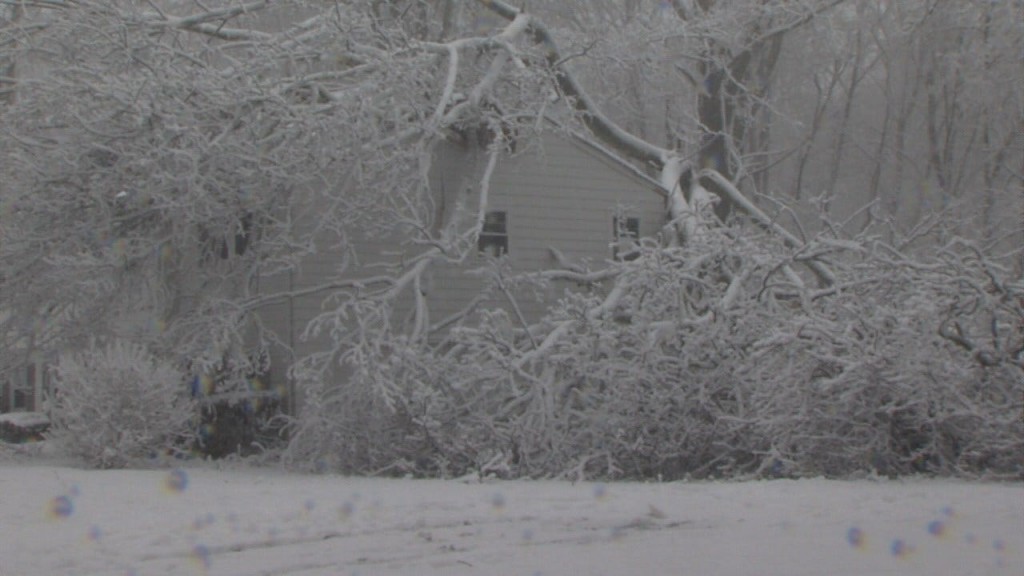 EAST GREENWICH, R.I. (WLNE) — An East Greenwich man is speaking out after a massive oak tree came crashing into his home on Dalehill Drive.
David Shawyer says the impact was so strong that at first he thought it was an explosion.
"My brother and I were just getting up in the morning and i just heard a crash. and luckily it went through my parents' bedroom," said Shawyer.
Shawyer calls it luck, because his parents who would have normally bed in their bedroom at the same time this tree came crashing down just happened to be out of town.
"They had just left on vacation to go to Alabama yesterday so we were lucky because it actually went through their ceiling, they could have bad debris hit them or something," said Shawyer.
He admits this tree has been a problem through the first two storms and says it was only a matter of time before it came toppling over.
"We were just going to get it cut down the wet ground made it unstable," said Shawyer.
Shawyer and his brother now have to find somewhere else to stay while crews clean this up.
© WLNE 2018