Matt Light hosts AFC game party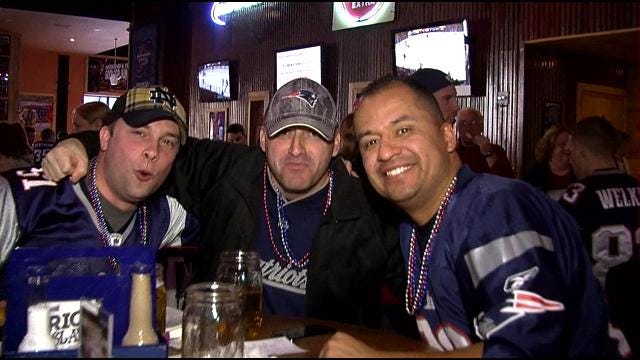 By Dana Griffin
FOXBORO, MA- Inside Toby Keith's, Patriots fans were eager to get the party started. One fan from Providence was dressed to channel his inner coach Belichick.
John Reis said, "I am looking forward to a win. I will go wild. I'll have a major Super Bowl party at my house. I'm just really, I'm just excited."
As hundreds pack the bar and grill to cheer on the Pats, they're also giving back to the Light Foundation, created by former New England Patriot and 3–time Super Bowl champion, Matt Light.
"We decided if we're going to support these guys we need to do it in the shadow of the stadium, everyone's familiar with the Patriot's games and we got to go big," said Matt Light.
The Light Foundation, formed in 2001, gives opportunities for football, leadership camps, and scholarships for youth. Today, everyone donated $20 to get into the party and some will walk away with a great prize.
Light said, "A former teammate of mine he went in and got a lot of things signed so we got great things from the offensive line. A guy named Blount, who's made a bit of a name for himself, he signed some stuff."
Before the game started, fans made early predictions.
Keith Salome said, "Pats are going to come out early, Denver is going to come back in the 2nd half, but we're going to win it by a field goal."
"Hopefully, Tom Brady will do it for us like he's done in the past. And I want Peyton to go down," said Michelle White.
©2014 Abc6/Wlne-Tv. All Rights Reserved.