Mayor Correia continues to avoid media questions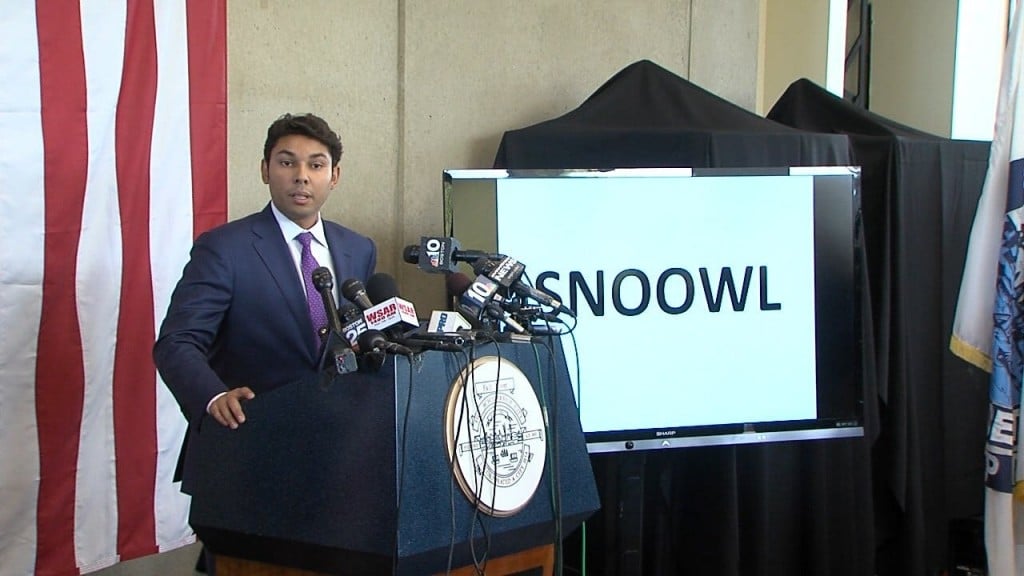 FALL RIVER, Mass. (WLNE) — Mayor Correia was back to work just one day after defiantly saying he will not resign from office in light of the federal allegations against him.
Correia is still avoiding answering reporter's questions. He managed to slip out of City Hall while an ABC 6 News crew was there Wednesday.
His office pushed back when we asked for his public schedule, saying the media isn't welcome at every event. We know he had somewhere to be at 11:30 this afternoon but his Chief of Staff said he wouldn't be available to us.
One day after giving a Power Point presentation on his company SnoOwl and leaving without answering questions from the media, Fall River Mayor Jasiel Correia is dodging our cameras.
His Chief of Staff Gen Andrade making it clear he's not available. When asked if he was going to address the FBI's allegations, she said, "he's not going to be speaking to the media he did his statement yesterday."
We waited outside but he snuck out another entrance.
His actions from yesterday and today raise obvious questions, if he's not going to resign, can he still be mayor while avoiding the media?
"He wouldn't be the first public official to remain in office under indictment," says Michael Yelnosky, the Dean of the Law School at Roger Williams University.
He says compared to others, this case isn't too complex.
"It's going to be a question of the federal government being able to prove that this was a fraudulent scheme as opposed to a start up business venture that went bad," says Yelnosky.
He says federal investigators are good at what they do. Nine out of 10 cases end in plea deals and the ones that go to trial, they have in the bag.
"The conviction rate is in the neighborhood of 80 percent," he says.
ABC 6 News still doesn't know if Mayor Correia has any public events scheduled for tomorrow. His staff wouldn't release his public schedule.
© WLNE/ABC 6 2018