Mayor Elorza declares curfew for city of Providence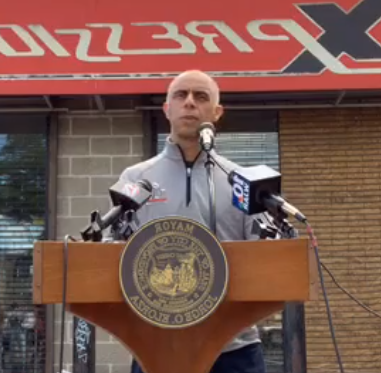 PROVIDENCE, R.I.– Mayor Jorge Elorza declared a curfew for the city of Providence Tuesday afternoon, following a night of destruction in the city that saw a police vehicle go up in flames and over 60 arrests.
The curfew is to take place at 9 p.m. Tuesday night and will be in effect until 6 a.m. Wednesday, continuing for those times through June 9.
The executive order does not apply to first responders, emergency medical technicians, individuals traveling to and from medical appointments or delivering medical supplies, in addition to police officers, firefighters and members of the news media.
Elorza said he doesn't intend to stop peaceful protest, but does not want to see a repeat of last night's violence.
The mayor said those who committed looting and rioting last night "were not a representation of who we are as a city."
"If we want to see who we are as a city, look the protests over the weekend," Elorza said.  "We had many, many more people, and it was extremely peaceful."
Mayors in the neighboring cities of Warwick and Cranston issued curfews consistent with those of Providence.
Warwick Mayor Joseph Solomon issued a curfew to take effect at 8 p.m., as did Cranston Mayor Allan Fung.
©WLNE-TV/ABC 6 2020