Mayor Elorza, Firefighters Union respond to online death threats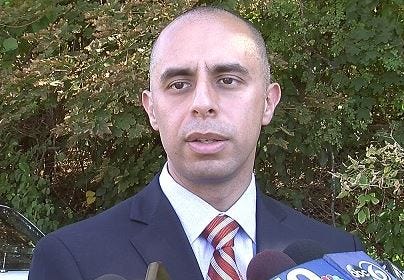 By: Rebecca Turco
Email: rturco@abc6.com
PROVIDENCE – The ongoing battle over scheduling changes for Providence firefighters took a troubling turn, after people made death threats over social media to the mayor.
The comments on the Facebook page of a Providence firefighters' group target Mayor Jorge Elorza and his family, even suggesting that his house be burned down, according to Public Safety Commissioner Steven Pare. He wouldn't go into specifics regarding the threats – which have since been deleted – citing the ongoing investigation.
Whether the comments were tongue-in-check or not, investigators are taking them very seriously. "Whether you verbalize it or post it on social media, it falls with in the statute," Pare explained. "You cannot be directly or indirectly making a threat against a public official, and that's what this was."
The online postings came as firefighters and the city keep butting heads over platoon scheduling changes. The mayor is still looking forward, despite all of this. "I am determined to fix the overtime costs in the fire department and nothing's going to deter me from that," Elorza said.
Meanwhile, Paul Doughty, head of the Providence Firefighters' Union, told ABC6 News none of his firefighters or anyone affiliated with the group made the threats. As a gesture of good will, they hired a security detail at the mayor's house. "I want him to feel that he's safe at home and that his house is protected so that he can focus on running the city," Doughty said.
In the meantime, police are confident they can keep the Mayor Elorza safe, with or without this extra help. They are focused on getting answers. "We'll get to the bottom of it and we'll hold people accountable if in fact they violated the law," Pare said.
If police can prove who is behind the threats, the suspects could face up to five years in jail and a $5,000 fine. Threatening a public official is a felony.
© WLNE-TV 2015