Mayor Lombardi wins N. Providence mayoral primary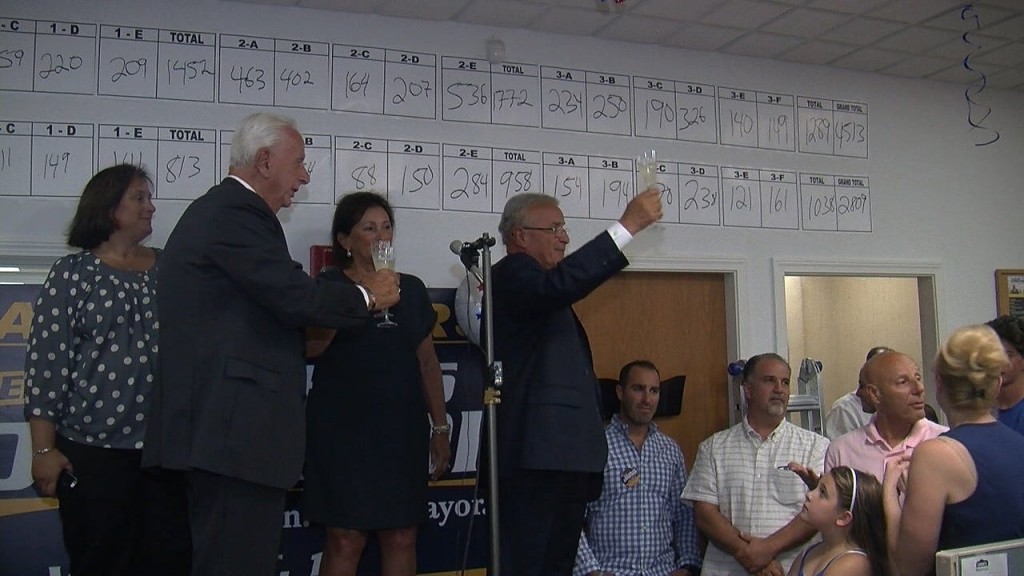 Incumbent North Providence Mayor Charlie Lombardi beat out Town Council President Kristen Catanzaro in a landslide win Tuesday night with 61.8% of the votes. To total tally was 4713 to 2910.
"The days of insulting the intelligence of the voter is over," said Lombardi in his victory speech. "The people of the town of North Providence spoke loud and clear."
The Mayor says he's proud of all he's accomplished since first taking office back in 2007.
Despite a campaign filled with criticism from his opponent he says he has no plans to alter the way he leads moving forward.
"I am not changing one way that we've managed this town. This town was a town for sale when I came here," said Lombardi.
Over at Catanzaro's headquarters, just across the street from Mayor Lombardi's she told ABC 6 News that she is very proud of her campaign and wouldn't change a thing.
"I actually feel great team Catanzaro ran a very well organized campaign. We made the mayor accountable. There were 3000 votes for people that said he needed to do his job and they wanted a change," said Catanzaro.
Lombardi will take on Independent Brian Quirk in November.
(C) WLNE 2016