Mayor Orders Police Presence at all Fall River Schools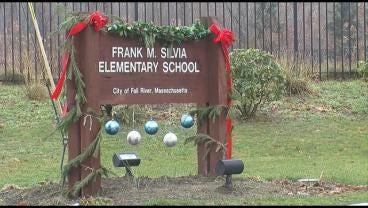 By: Melissa Toupin
Frank M. Silvia Elementary School in Fall River went into lock down early this morning after a student told an adult they were going to bring a weapon into the building in anticipation of a lock down drill this Friday.
Students were gathered together in the auditorium and an extensive search of the building was conducted by officers and a K9 dog. Police did not find any weapons.
Many parents were already on edge after the tragic shooting at Sandy Hook Elementary in Newtown, Connecticut that claimed the lives of 27 people. With the safety of their children in the forefront of their mind many rushed to the school on Meridian Street to pick up their kids.
In an effort to ease parents concerns following both the shooting in Newtown and today's scare, Mayor Will Flanagan has put extra security measures in place. A police officer will now be stationed at the entrance of each of the cities public schools until further notice.
"There is no price tag that we can place on the safety of our children and I want our parents to know that our schools are safe and that I will do everything in my power to keep our children safe," said Flanagan.