Mayor Tavares celebrates grand opening of Providence G building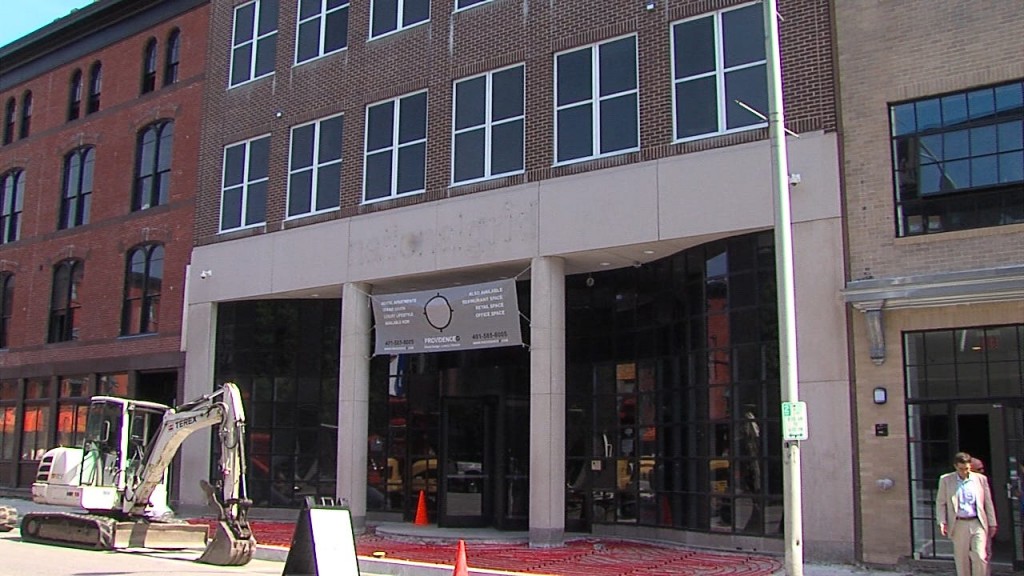 By: Gianna Fournier
On July 31, Mayor Angel Tavares joined city leaders, along with owner Vince Geoffroy and developer David Corsetti, for a ribbon cutting and tour of the newly renovated Providence G building located downtown. This $20 million dollar project will restore four downtown buildings and create more than 100 jobs.
"The redevelopment of the Providence G building shows confidence in our capital city and recognizes the many opportunities that exist here," said Mayor Tavares.
The project consists of four formerly separate buildings and will be a mixed-use complex that has three restaurants, a lobby boutique coffee shop, retail spaces, 56 one and two bedroom units, and a 60 car parking garage.
Developer David Corsetti says, "This building offers a hotel living environment for a fraction of the cost."
The project is expected to be completed and open to the public by late fall and is located at 100 Dorrance St.