MBTA closes South Attleboro Station until further notice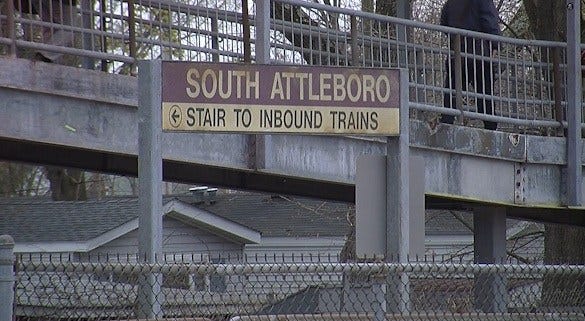 ATTLEBORO, Mass. (WLNE)- The Massachusetts Bay Transportation Authority (MBTA) has closed the South Attleboro Station due to safety concerns.
The MBTA announced the closure on Friday.
A spokesperson said that the safety concerns come following a routine inspection, which indicated deteriorating structural conditions on the pedestrian bridge overpass.
The South Attleboro Station, which is on the Providence/Stoughton line, closed Friday night and will remain closed until further notice.
Riders are urged to use the Attleboro Station as an alternative route.