MBTA Commuter Line Starts Service to RI Airport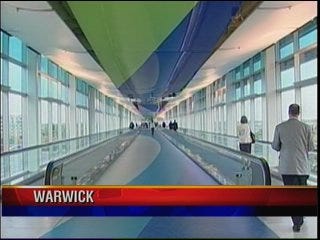 PROVIDENCE, R.I. (AP) – People will have a new way to travel between Warwick, Providence and Boston, as a new commuter rail line starts running.
Massachusetts Bay Transportation Authority service starts Monday to T.F. Green Airport.
There will be six stops a day, Monday through Friday, during peak commuting times in the 6 a.m. and 7 a.m. hours, and 6 p.m. and 7 p.m. hours.
State and federal officials will hold a celebration of the new service Monday morning after the commute.
The fare between Providence and T.F. Green will be $2.25 each way. Between T.F. Green and Boston is $8.25 each way.
The MBTA's Providence/Stoughton line is eventually expected to be expanded to North Kingstown and have 10 stops each day.

(Copyright 2010 by The Associated Press. All Rights Reserved.)