MBTA engineer narrowly avoids hitting woman laying on tracks in Cohasset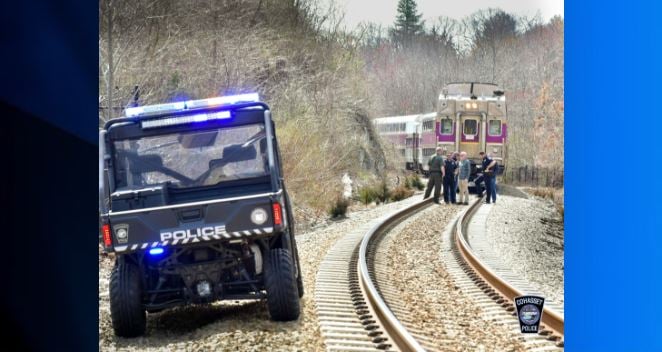 COHASSET, Mass. (WLNE) — The Cohasset Police Department said an MBTA train engineer's quick thinking saved the life of a woman laying on train tracks.
Police said they were called to the Pleasant Street and Pond Street crossings after a train was put into emergency.
The engineer on the inbound Scituate to Boston train said he rounded a corner at 30 miles per hour when he noticed a woman laying across the tracks.
The engineer was able to stop the train, carrying 10 passengers,  just hundreds of feet away.
First responders identified the woman as a Cohasset resident. She told them she was suicidal and wanted to end her life.
She was later taken to a local hospital for evaluation.
Chief William Quigley of Cohasset police said they are thankful that the MBTA engineer and conductor were well trained and acted quickly.
He went on to say that because of their actions, a life was saved today.
Officials said service on the Greenbush line was shut for about 30 minutes.
No further information was immediately released.