MBTA looking into price increases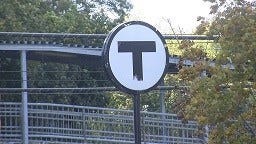 By Kirsten Glavin
kglavin@abc6.com
@kirstenglavin
Transit officials in Massachusetts are looking at price increases of ride fares and parking to reach a new revenue goal. The MBTA wants to raise $40 million by 2017 and it's leaving some commuters skeptical.
"Raising the rates isn't going to encourage people to take the train in," said Timothy Higgins, a rider that see's many people riding the train for work.
According to Friday's financial report, the company that operates the MBTA lost nearly $20 million dollars during the first half of the year. That's nearly double what it lost during the previous 6–month term. The reason, they state, is due to last year's winter.
Richard Sizensay told ABC6 News that he rides the commuter rail to visit his father on weekends. "God only knows what this winter is going to be, but last winter was a total disaster. I rarely used the train at all because I just didn't trust it," he said.
The company spokeswoman stated that most of the losses are from record–breaking snow storms that resulted in heavy overtime expenses and utility costs last year. For that reason alone, other riders were more sympathetic.
"I know in the past year the MBTA has had issues with the weather and keeping everything going, so I guess as frustrating as it would be to have fares increase, if that helps us know that they're going to be reliable in the times that it counts, I think it could be a good idea," said MBTA rider Chelsea Theokas.
But a majority of riders were more critical.
"I know no ones going to be happy about it," Theokas added.