McCoy Stadium to open as a walk-in, drive-in COVID-19 vaccination site Wednesday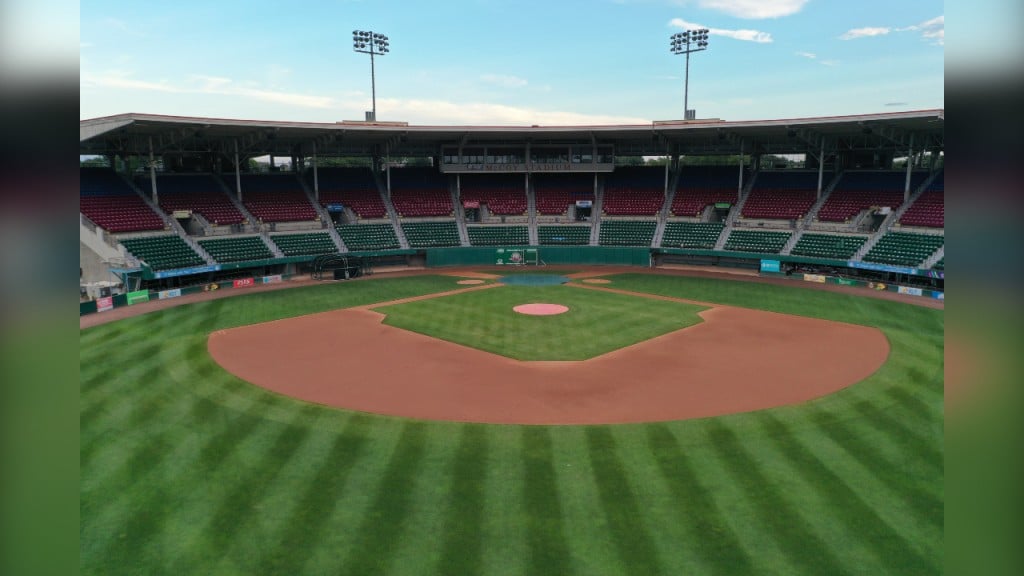 PAWTUCKET, RI (WLNE)-  McCoy Stadium will be opening as a walk-up and drive-up vaccination site on Wednesday.
The site will be ran through a partnership with the Rhode Island National Guard and Rhode Island Medical Reserve Corps Disaster Medical Assistance Team (DMAT).
"Our goal is to provide accessible drive up and walk-up vaccinations for those who still need to get vaccinated," said Mayor Donald R. Grebien. "McCoy is a great location for this sort of endeavor, and we are excited to partner with the National Guard and DMAT. Thank you to the continued partnership and cooperation of our State partners, the Pawtucket City Council, and our residents as we continue to work through the pandemic."
This program will run on Wednesdays starting May 12 and will beopen for vaccinations from 5 p.m. to 8 p.m.
The Stadium will continue to be used for COVID-19 testing by AccuReference Medical Lab.
"The RI National Guard, in partnership with DMAT, strives to do whatever we can to implement the Department of Health's strategy of bringing vaccines to the community," said Rhode Island National Guard Lieutenant Col. Brendan Carroll. "Events like the one we're hosting at McCoy attempt to break down all barriers hindering people from getting their vaccine and we want to make getting inoculated as convenient as possible."
"RI Medical Reserve Coprs (RIMRC) and its volunteers have been called on to provided much needed support to residents of Pawtucket & Blackstone Valley" said Brooke Lawrence, Executive Officer of RI MRC. "We are very proud of our volunteers and our ability to assist by providing this vaccination clinic to help stop COVID-19. We need everyone to do their part and get vaccinated so that we can stop the spread of this disease together."
The City is focusing on providing an easy access facility for vaccinations in a centralized and iconic location for residents.
"We want to make sure that everyone has the opportunity to get a vaccine," said Pawtucket Public Health and Equity Leader Elizabeth Moreira. "We believe that opening this site gives everyone another great option for vaccination appointments later on in the day."
Appointments for this site can be found at www.vaccinateri.org for specific times, however walk-ins are welcome and encouraged.