McDonald and Big Papi Go Deep as Sox Beat Jays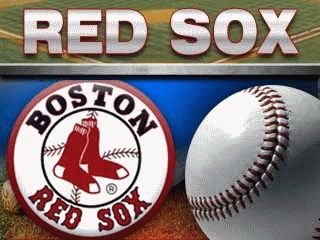 TORONTO (AP) – David Ortiz and Darnell McDonald each hit a home
run, Daisuke Matsuzaka won for the first time in more than a month
and the Boston Red Sox beat the Toronto Blue Jays 3-2 Sunday.
Aaron Hill homered for Blue Jays, who lead the major leagues
with 136, 18 more than Boston, but Toronto's streak of multihomer
games was snapped at seven, one shy of the club record.
Matsuzaka (6-3) allowed two runs and six hits in six-plus
innings. He walked none and struck out five to win for the first
time since June 7 at Cleveland.
Daniel Bard worked two innings and Jonathan Papelbon closed it
out in the ninth for his 20th save.
Boston lost All-AStar third baseman Adrian Beltre in the sixth
with a strained left hamstring.
(Copyright 2010 by The Associated Press. All Rights Reserved.)