Cranston Street Armory warming center to be operated by Amos House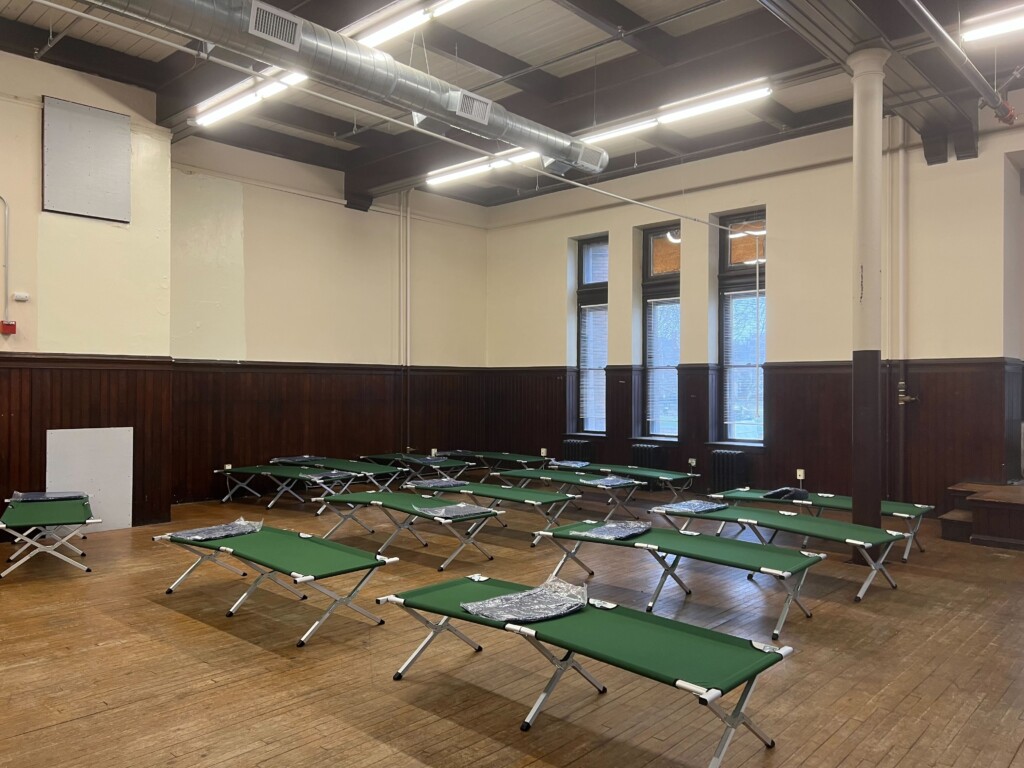 PROVIDENCE, R.I. (WLNE) — Gov. Dan McKee announced Friday that the Amos House has been given approval to operate the Cranston Street Armory warming station.
The approval came after the Rhode Island National Guard was initially put in charge of preparing the center, which is slated to open Friday evening.
The governor's office said the National Guard will now be aiding in ensuring an efficient transition of operations for the station as Amos House prepares to take charge.
"In our collaborative effort to serve all those who are unhoused in Rhode Island, we are thankful to Governor McKee and his staff for identifying this space and expediting this project, said Eileen Hayes, Amos House CEO.
"For the many individuals who are currently without safe housing during the winter months, the Cranston Street Warming Station will provide warmth, safety, and an array of vital services," she said.
McKee announced the Nov. 30 that the armory will be used as a 24/7 warming center through the winter months.
Hayes continued, "We got word today at 1:00 that we would begin to open… We're kind of flying the plane and building it as we fly."
The center is slated to house 50 beds for homeless residents.
The housing is opening after a contentious battle between the state and homeless advocates over a housing encampment on State House grounds.
Earlier Friday, a judge ruled in favor of the state that the encampment can be dissolved.
In a statement, the governor's office said the majority of those in need of housing at the State House have been accommodated.