McKee announces over $9M to help combat homelessness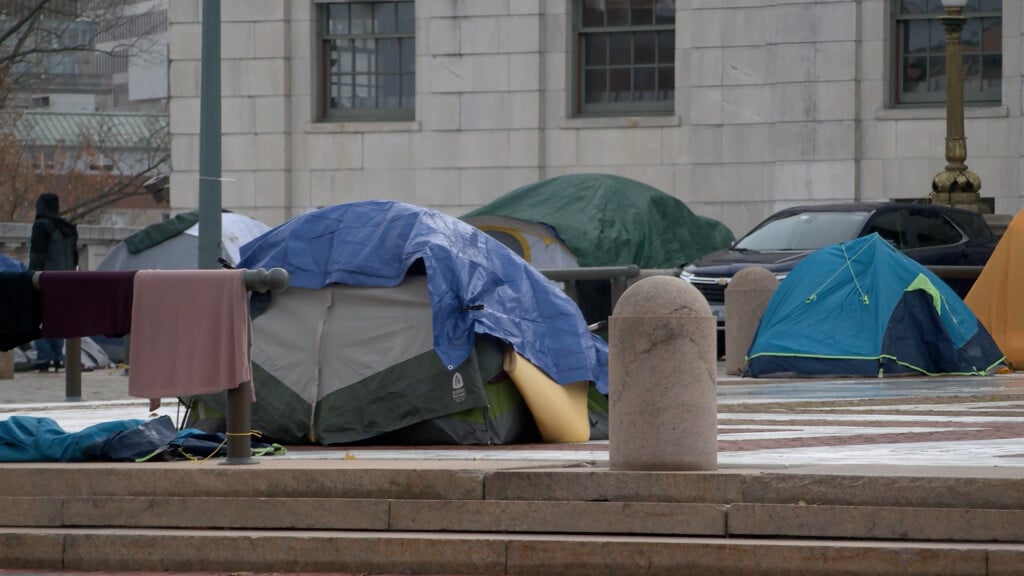 PROVIDENCE, R.I. (WLNE) — Gov. Dan McKee said Friday that the state's Consolidated Homeless Fund will provide approximately $9.4 million in resources for service providers to address homelessness next year.
The over $9 million in funding will come from the Rhode Island Department of Housing, the Housing Resources Commission, and the cities of Providence, Pawtucket, and Woonsocket.
McKee said the funding will be available so non-profits can operate emergency shelters, conduct homeless outreach, provide case management services, make rent payments through rapid rehousing programs, or pursue other related projects.
The funding will be available for projects spanning from October 2023 to September 2024.
"We invite service providers and communities to bring forth their best approaches and proposals, and we encourage any organization with new ideas to apply," McKee added.
The Democrat said that applications will be reviewed based on how closely they follow to five principles: reducing unsheltered homelessness with an emphasis on winter; emphasizing permanent solutions; offering high-quality, client-oriented approaches; pursuing sustainability and cost effectiveness; and contributing to data sharing and data-driven decision-making.
Application deadlines for the funding are Aug. 3 for most projects and Aug. 31 for seasonal warming centers and shelters.
The Department of Housing will be hosting information sessions for organizations interested in applying. Sessions will be held on Thursday, July 6 and Wednesday, July 12, with a session for first-time applicants on Monday, July 10.
More information on the fund and applications can be found here.