McKee announces that T.F. Green will be Breeze Airways base of operations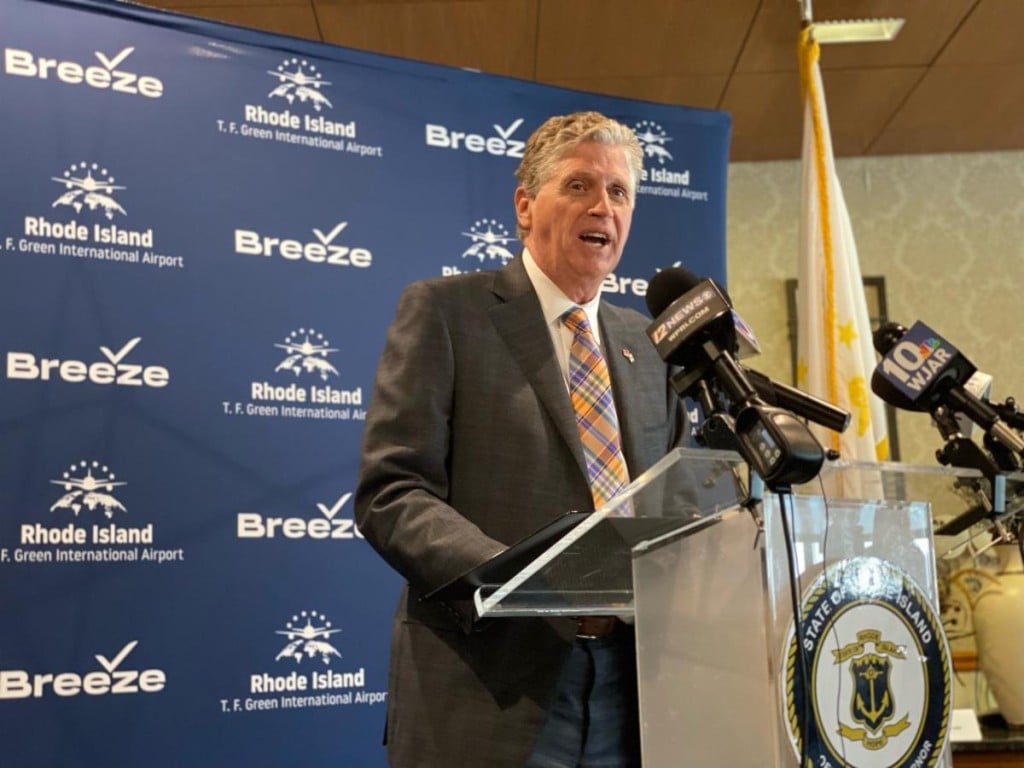 WARWICK, R.I. (WLNE) — Gov. Dan McKee announced Tuesday that Rhode Island T.F. Green International Airport will serve as the base of operations for Breeze Airways.
Breeze will launch its base in 2023, creating 250 new full-time jobs, including pilots, flight crews, support staff and maintenance workers.
McKee highlighted the benefits of having the airline based at T.F. Green, saying, "establishing a base of operations at Rhode Island T.F. Green International Airport not only creates more good-paying jobs, but also supports our tourism efforts by bringing in new tourists and visitors to our great state which in turn supports our economy."
Breeze will expand the number of routes running through Warwick from 8 to over 20, within a five year period.
The airline will base between six and eight planes at the airport.