McKee gets COVID-19 shot in final hours as lieutenant governor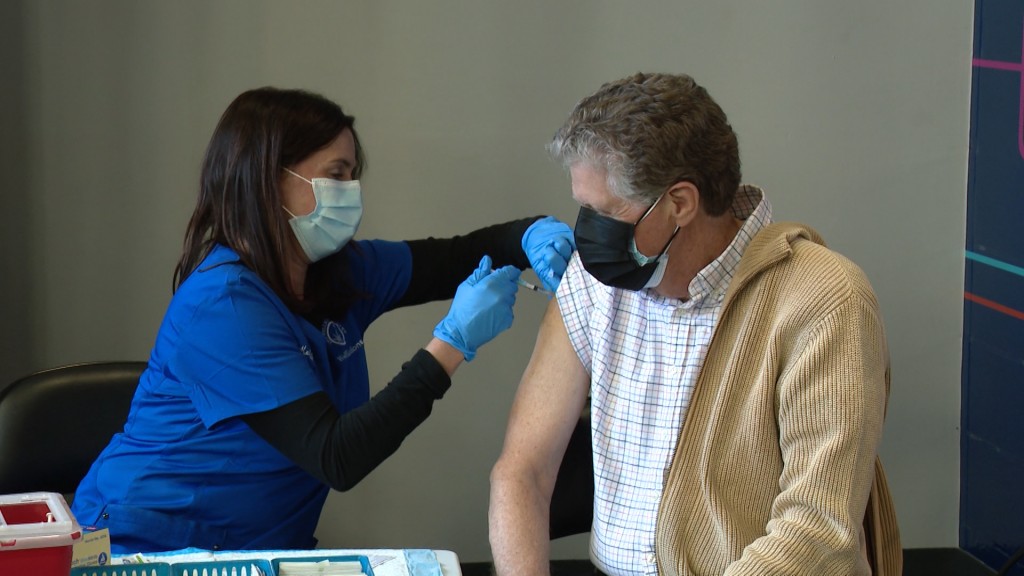 PROVIDENCE, R.I. (WLNE) – Lieutenant Governor Dan McKee received his COVID-19 shot Tuesday, hours before he's expected to be sworn in as the 76th Governor of Rhode Island.
Governor Gina Raimondo is in Washington D.C., awaiting this afternoon's vote by the U.S. Senate on her nomination as Commerce Secretary. When Raimondo resigns as governor, McKee will be sworn in in a private ceremony. He said he will hold a public swearing-in event this weekend.
McKee was vaccinated at the Dunkin' Donuts Center, where he later addressed the media. He said he texted Raimondo Tuesday morning to enjoy the moment and said she responded for him to do a good job by the state, adding that she has confidence that he will.
He said since Raimondo was nominated in January, he's been working with her office on the transition, and feels that he has all the tools to be ready to take the reigns.
"We're certainly ready, the people of Rhode Island should feel comfortable that day one we'll have people in every department running the departments and also in our office."
The soon-to-be governor hasn't yet released the people that will make up his cabinet but said his office will release that information within the next 24 hours. Dozens of people have thrown their hat into the ring to be the next lieutenant governor, and McKee said his team is working through interviewing applicants.
When it comes to this stage in the pandemic, McKee said his administration's biggest focus is building capacity.
"I've been encouraging, making sure we're building out the capacity, so as the vaccine levels increase, we're not waiting to build out the site to make sure people can get vaccinated," McKee said.
"So that's what's happening here and around the State of Rhode Island right now, and we'll be, my administration, will be in all 39 cities and towns making sure that we're working with our faith leaders, our elected officials, business owners, all of our community people who are activists in the community to get the message out how important it is to get vaccinated, and spread the word that vaccines are safe and they save lives."
© WLNE-TV 2021