McKee plans to prioritize Rhode Island's teachers for COVID-19 vaccine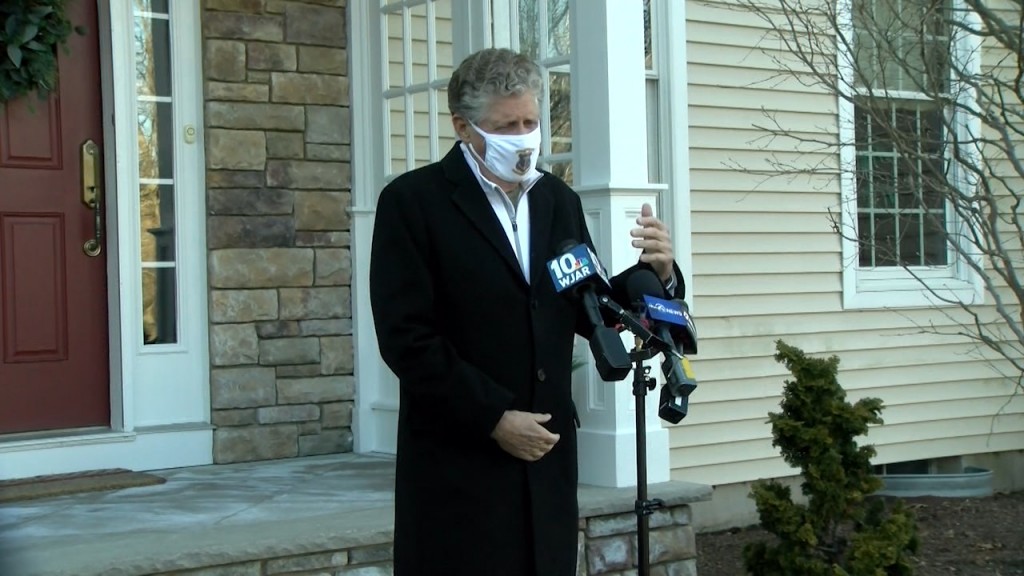 PROVIDENCE, R.I. (WLNE) – Lieutenant Governor Daniel McKee said on Saturday that he will be making some changes as to how Rhode Island has been handling the COVID-19 pandemic.
In a press briefing at his Cumberland home, McKee told members of the media that he plans to prioritize teachers and those 65 and older for the COVID-19 vaccine.  This comes shortly after the state's COVID-19 Vaccine Subcommittee backed a proposal to prioritize the next phase of Rhode Islanders vaccinated by age – and not occupation.
"I would expect that's going to happen either before or after I'm sworn in as governor," McKee told the media when asked about the prioritization of the vaccine.
It's unclear as to when exactly McKee will take office. Governor Gina Raimondo has yet to say when she's leaving Rhode Island and heading to Washington, even after State GOP lawmakers called on her to announce a set date.
"I don't have a specific date, but we were talking about backing it off from February 15th, initially. With the information now, we're backing it off sometime from February 5th," McKee said on Saturday.
In the meantime, Lieutenant Governor McKee plans to add additional members to his transition team to help him figure out his strategy to get more Rhode Islanders vaccinated.
One member of his transition team who will be pivotal in helping McKee is Brown University's Doctor Ashish Jha.
"I can tell you that I've already started making calls to make sure Rhode Island gets its share of the vaccine and that we're in a spot where we're not being delayed and in order to get more and more supply, you need to be in a spot where you can get the vaccines out really, really quick." said McKee.
As of right now, Rhode Island only has enough doses to vaccinate about 1% of the state's population per week.  Health experts said they expect that to ramp up within the next several weeks.
McKee said he has started reaching out to local hospitals, towns and cities, and first responders to help vaccinate more people in the state.