McKee: Proms and graduations will happen this year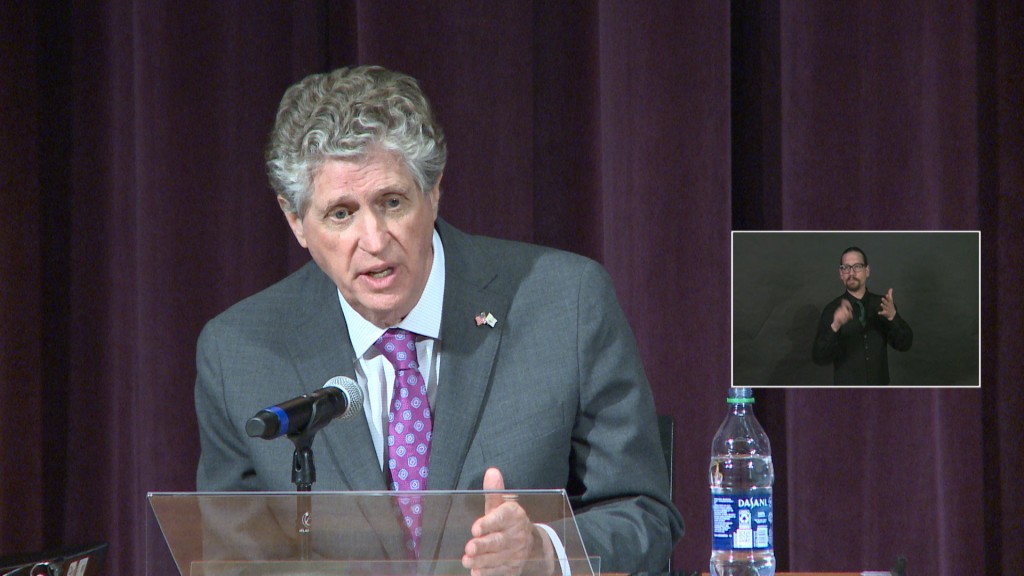 PROVIDENCE, R.I. (WLNE) – Governor Dan McKee announced at the weekly COVID-19 briefing on Thursday that proms and graduations will go on this year, as the state continues to ramp up vaccinations.
The Rhode Island Department of Health (RIDOH) is expecting a majority of Rhode Islanders to be vaccinated by mid-May, and they've released new guidance on large events this spring and summer.
"The two key dates that we're watching right now are May 15 and June 5," said RIDOH Director Dr. Nicole Alexander-Scott. "By May 15, we expect that 70% of Rhode Islanders 16 and older will have had at least one dose of vaccine and have had two weeks pass since that point so that they can experience the partial vaccination coverage that's important."
From now until May 15, large events without food, like commencements and concerts, may have 250 people indoors and 500 people outdoors. After May 15th, those numbers increase to 500 people indoors and 1,000 people outdoors.
"After June 5," Dr. Alexander-Scott said, "the events would be able to expand even further to 500 people indoors or 2,000 people outdoors."
Additional guidance is to come for catered events, but Secretary of RI Commerce Stefan Pryor said dancing at proms will be allowed in small groups.
"It's basically that you can dance with your table," Pryor said at Thursday's briefing.
"The new guidance that we are announcing for venues of assembly today is anchored on these core principles that were talking about. We know testing is important, sets people up for getting treatment, we know vaccinations are important, and we know mask-wearing works," added Dr. Alexander-Scott.
The director said at these large events social distancing and mask-wearing will be required, and testing is recommended for indoor events.
Starting March 26, spacing between students in classrooms will reduce to 3 feet instead of 6 feet, and buses can increase capacity to 75%.
"In-person learning is one of the most important things we can do for our kids. So the guidance allows us to bring more kids in, because we have a few schools that are still hybrid and we want to have our students have the opportunity to come inside," said Rhode Island Department of Education Commissioner Angelica Infante-Green.
Starting in a few weeks, McKee said he'll be holding regular press conferences not on the topic of coronavirus, to update the state and allow for questioning on other issues plaguing the state.
© WLNE-TV 2021