McKee remains optimistic over Tidewater project despite construction stalling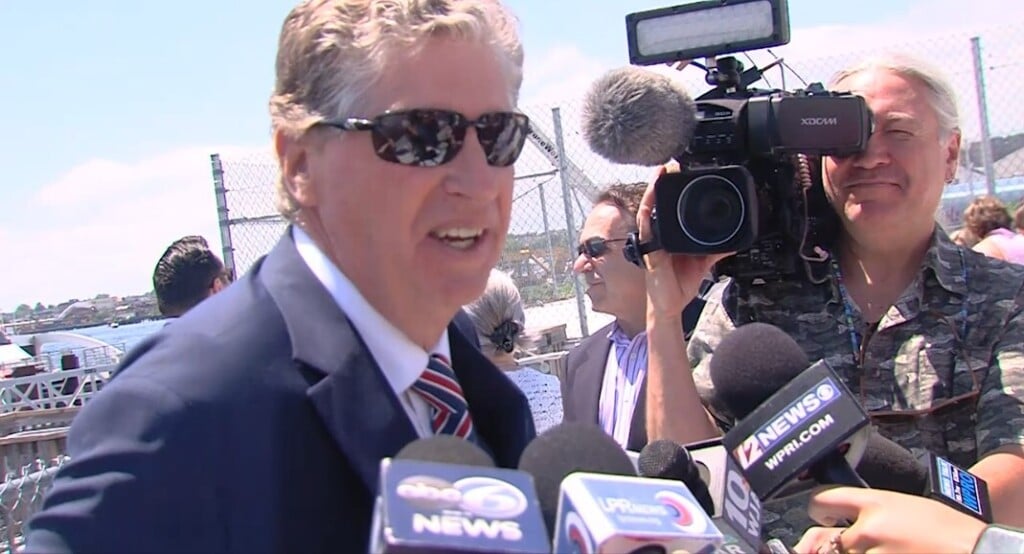 PROVIDENCE, R.I. (WLNE) — Gov. Dan McKee said Friday he spoke with the developer of the Tidewater Landing project a day after he heard that construction at the site has stalled.
"My understanding is it has stalled," McKee told reporters Friday.
However, the governor is still optimistic the project will be completed.
"There is nothing I am concerned about on the long term basis and the funding will come in and the taxpayers, we have to keep on repeating, the taxpayers will be protected," said McKee.
McKee estimated that the developer, Fortuitous Partners, is still looking for $10-$12 million of private funding.
"My expectation is everyone is going to hold up their end of the bargain," the governor said.
The latest hiccup comes a day after Fortuitous Partners through a spokesman announced they were at "an appropriate time to demobolize certain components of the construction."
That news came after Rhode Island FC, the team expected to make the Tidewater Landing Stadium there home, will play its first season at Bryant University.
Earlier this year it was announced public funding for the project had been put on hold.