McKee, RIPTA unveil all-electric bus line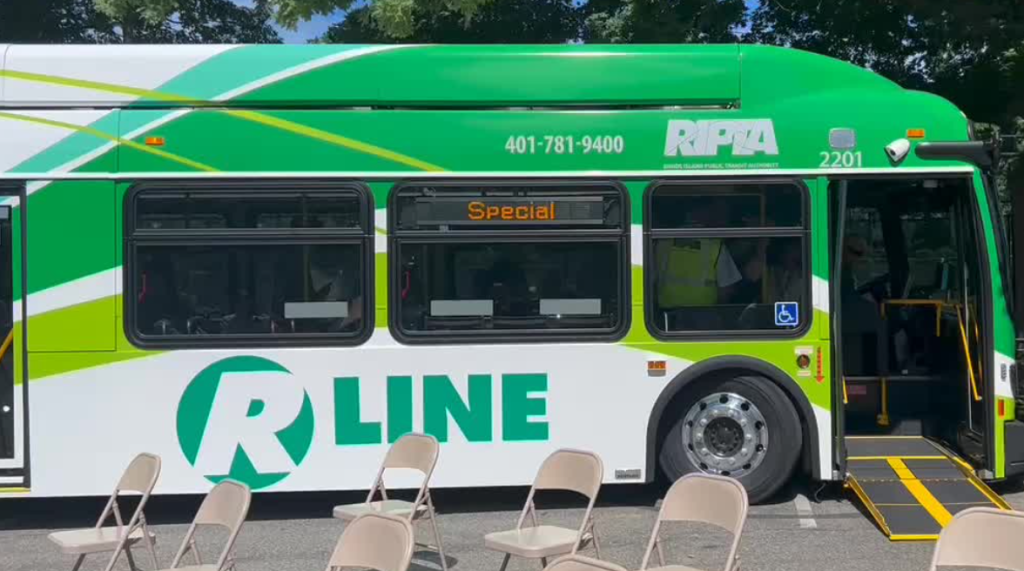 PROVIDENCE, R.I. (WLNE) — Gov. Dan McKee joined the Rhode Island Public Transit Authority Tuesday to unveil the Ocean State's first all-electric bus fleet.
The fleet of 14 buses will replace the current diesel buses that operate on the R-Line, which is RIPTA's most used route, running between Pawtucket and Providence.
"Ensuring clean air, zero-emission sustainable energy, and easier access to public transportation is a priority. I thank our partners at RIPTA for their commitment to the environment and to the thousands of riders who rely on their services each and every day," McKee said.
The first of the 14 buses arrived last month, with the rest expected this fall.
Each new bus costed the state just over $1 million in funding from the Federal Transit Administration, Volkswagen settlement funds, and RIPTA capital funds.
"According to the Environmental Protection Agency, a 40-foot electric bus can save up to 135 metric tons of greenhouse gas (GHG) annually, which is what a traditional 40-foot clean diesel bus would emit per year," the governor's office wrote in a release.
McKee was joined by Rhode Island's congressional delegation, Cranston Mayor Ken Hopkins, and RIPTA CEO Scott Avedisian for the announcement.
"The arrival of these New Flyer electric buses demonstrates RIPTA's commitment to mitigating climate change and contributing to a zero-emission future," Avedisian added.