McKee stands behind comments made about political rival Ashley Kalus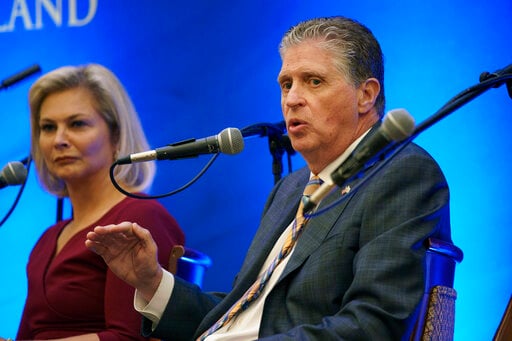 PROVIDENCE, R.I. (WLNE) — Gov. Dan McKee is standing behind comments he made about his Republican challenger Ashley Kalus.
In an interview with the Boston Globe Tuesday, McKee said that Kalus is a "seagull manager" who is "crapping all over the state of Rhode Island."
Wednesday, McKee told ABC 6 News, "I'm glad that we taped the comment about seagull management. It is about someone who is running for governor who just showed up in the state of Rhode Island and is throwing a lot of garbage out there and it's not in the best interest in the state of Rhode Island."
"So anyone who is talking about this in any other way than management that is misrepresenting the comments I made," the governor added.
McKee also said that he believes Kalus owes every woman he's worked with an apology for accusing him of having a "problem" with strong woman.
This comes after issues Kalus claimed the incumbent had with former Gov. Gina Raimondo and former Health Department Director Dr. Nicole Alexander-Scott, as well as not taking Democrat Helena Foulke's concession call on primary night.