McKee sues board of elections over campaign funds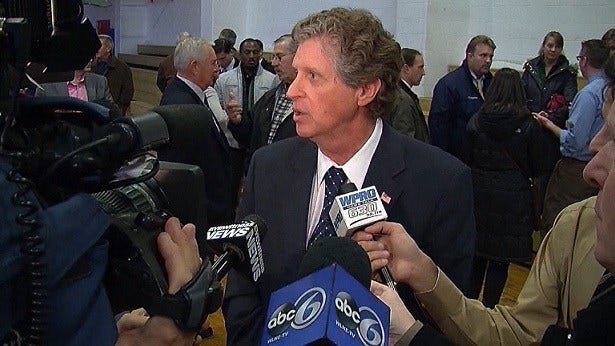 By The Associated Press
PROVIDENCE, R.I. (AP) _ Lieutenant governor hopeful Dan McKee is suing the Rhode Island elections board over a regulation he says prevents him from using $63,000 from his Cumberland mayoral run for his statewide campaign.
The mayor's attorney filed the lawsuit Monday. McKee says the regulation is illegal, unconstitutional and creates an "uneven playing field."
The regulation applies a two-year election cycle to McKee, because of his mayoral run. As a result, he can't carry forward all the money in his old account.
A four-year cycle is applied to general officers and anyone who didn't run for any office during the period. That includes one of McKee's Democratic primary opponents, Secretary of State Ralph Mollis.
McKee unsuccessfully appealed the regulation to the Board of Elections.
The complaint is expected to be heard next week.
© The Associated Press/WLNE-TV 2014