McKee celebrates grand opening of Woonsocket Education Center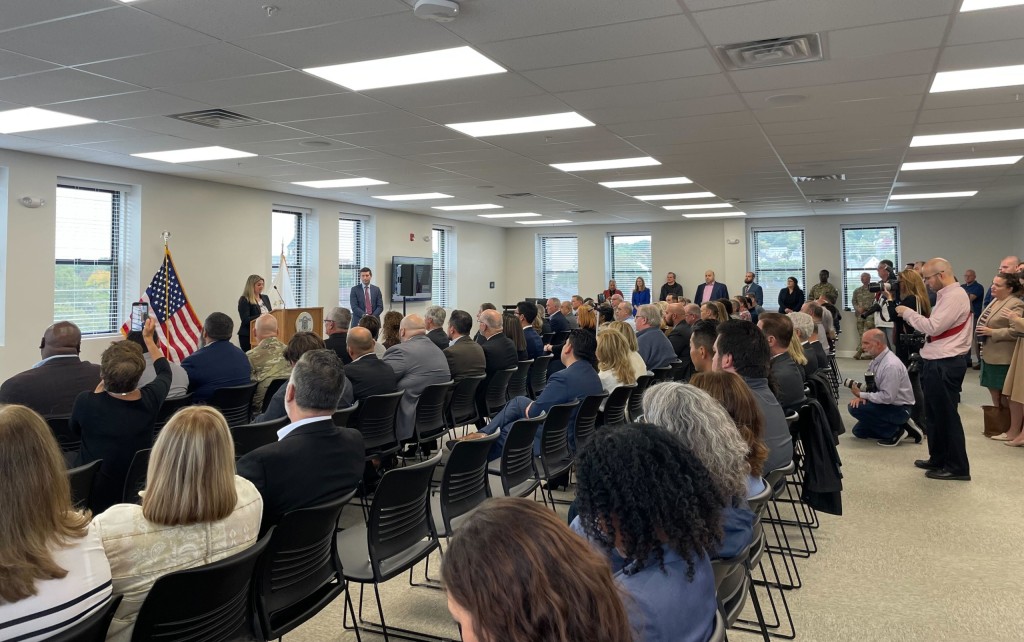 WOONSOCKET, R.I. (WLNE) — Gov. Dan McKee was in Woonsocket Tuesday to celebrate the grand opening of the city's new education center.
"Investing in Rhode Islanders earns dividends for small businesses, large businesses and spurs economic development," the governor said.
The Woonsocket Education Center will be offering courses for workforce training credentials as well as college credits.
Plans for the new education center were first announced back in August of 2021.
McKee was joined by Sen. Sheldon Whitehouse, Mayor Lisa Baldelli-Hunt, CVS Health's Ernest Dupont, and Rhode Island Postsecondary Education Commissioner Shannon Gilkey for the ceremony.
"What it comes down to is there's two things: When we started this department 20 plus years ago, we looked at breaking the cycle of poverty, and we looked at realizing and helping people realize the potential they have to do more in their community. Instead of being dependent on their community, becoming a contributor," Dupont explained to ABC 6 News.
"So, we provide people a hand up to do that, and it's through jobs, it's through education — and it is actually is also through all the other social determinants to have an impact on people to get jobs to begin with," he added.
Dupont told ABC 6 that CVS is working to improve workforce development opportunities in every community.
"Our group here at CVS, we look at nontraditional pipelines of talent. So, we're looking at veterans, we're looking at older workers, we're working with youth programs. We look at people with disabilities for programming — immigrants, Depont said. "We actually just recently started a program for second chance individuals. So, we're looking under every possible avenue to bring talent to the organization that's appropriate here. We spend the time on the pre-employment side to make people be successful."
Gilkey added that education is key for people to succeed in their career.
"Education leads to quality jobs, high job satisfaction, and lower unemployment," he said.
The Community College of Rhode Island, Rhode Island College, and the New England Institute of Technology are providing workforce training at the associates and masters levels.
Business can rent space at the facility for their own training sessions.