'Investing in RI's future': McKee signs $13.6B state budget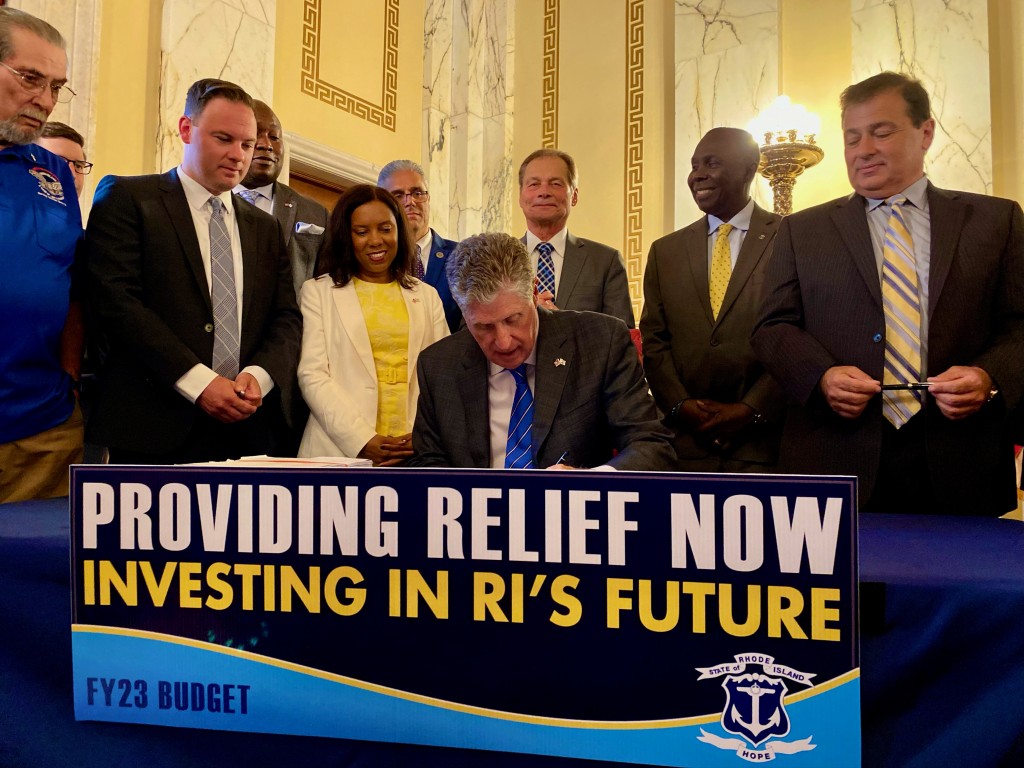 PROVIDENCE, R.I. (WLNE) — Gov. Dan McKee signed Rhode Island's $13.6 billion state budget Monday afternoon.
"Our budget delivers real results for Rhode Islanders and ensures we maintain our economic momentum," said McKee.
The budget eliminates car tax, the $8 fee for replacing license plates, and income tax on military pensions. It also includes a child tax credit and$250 million in funding for affordable housing.
The General Assembly approved the budget last week.