'It will not only be beneficial for the environment, but also create hundreds of jobs': McKee signs offshore wind bill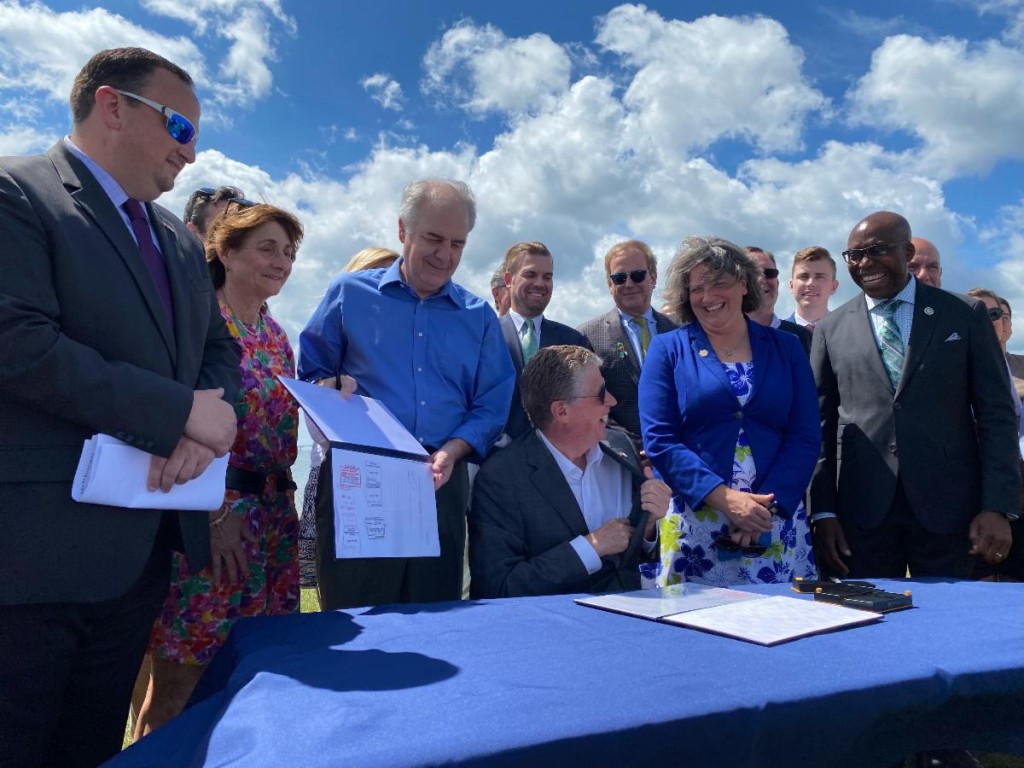 NORTH KINGSTOWN, R.I. (WLNE) — Gov. Dan McKee signed a new offshore wind bill Wednesday.
The bill requires a procurement for between 600 and 1,000 megawatts of newly-developed offshore wind capacity.
Rhode Island Energy is required to issue the procurement by Oct. 15.
"Adding offshore wind clean energy capacity is essential for meeting our new 100 percent renewable energy by 2033 goal and our Act on Climate emissions reductions target," the governor said.
Sen. Dawn Euer and Rep. Arthur Handy, who both sponsored the bill, joined the governor for the signing at Quonset Point.
"I''m glad to see the level of support there is for a major project like this one, because it will be a major step toward responsibly developed renewable energy in Rhode Island," added Euer.
Handy explained the importance of the new bill, saying in part, "Producing our own green energy is vastly more beneficial to our own economy than relying on fossil fuels that are often shipped from other areas of the world."