McKee tours areas damaged by massive brush fire in Exeter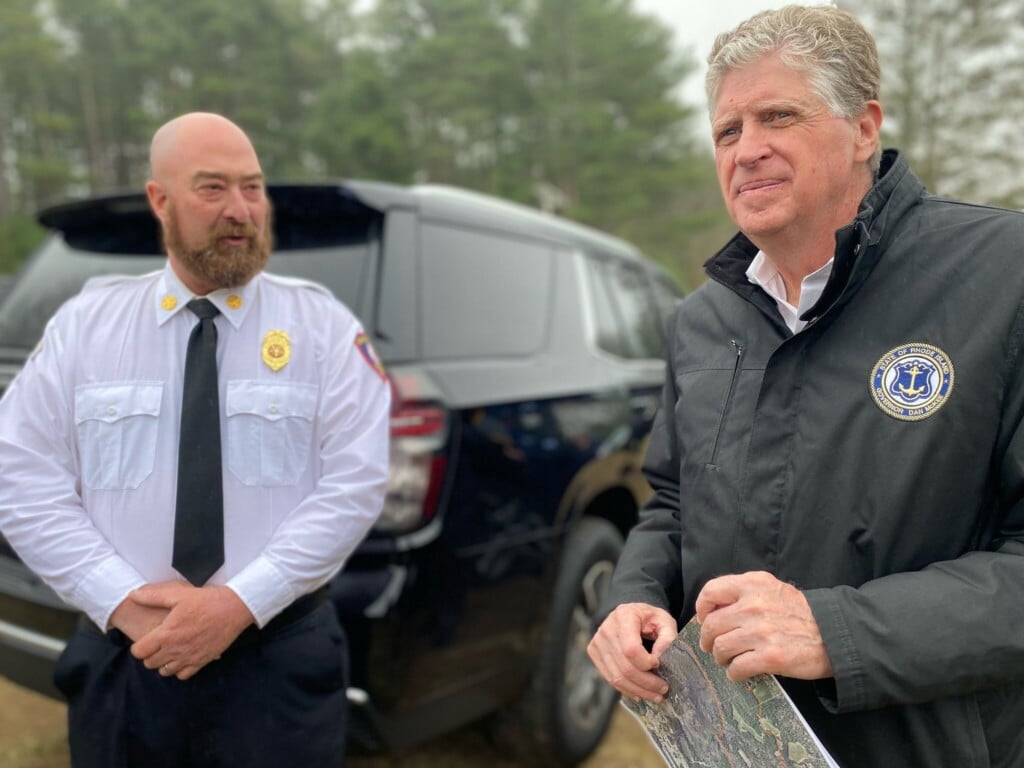 EXETER, R.I. (WLNE) — Gov. Dan McKee on Monday toured the areas damaged by a massive brush fire last week in Exeter.
The fire started just before 2 p.m. Friday in the area of Sanford Road.
Rhode Island State Police said the flames then expanded in the wooded areas of Liberty Church, Purgatory, and William Reynolds roads.
McKee said Friday that the fire may have spread to over 700 acres, which would make it the largest fire in Rhode Island's history. He said the fire was expected to be three to four times the size of the West Greenwich brush fire.
As a precaution, residents were asked to evacuate their homes. A temporary shelter was opened at the Exeter Public Library.