McKee welcomes 24 new US citizens to Rhode Island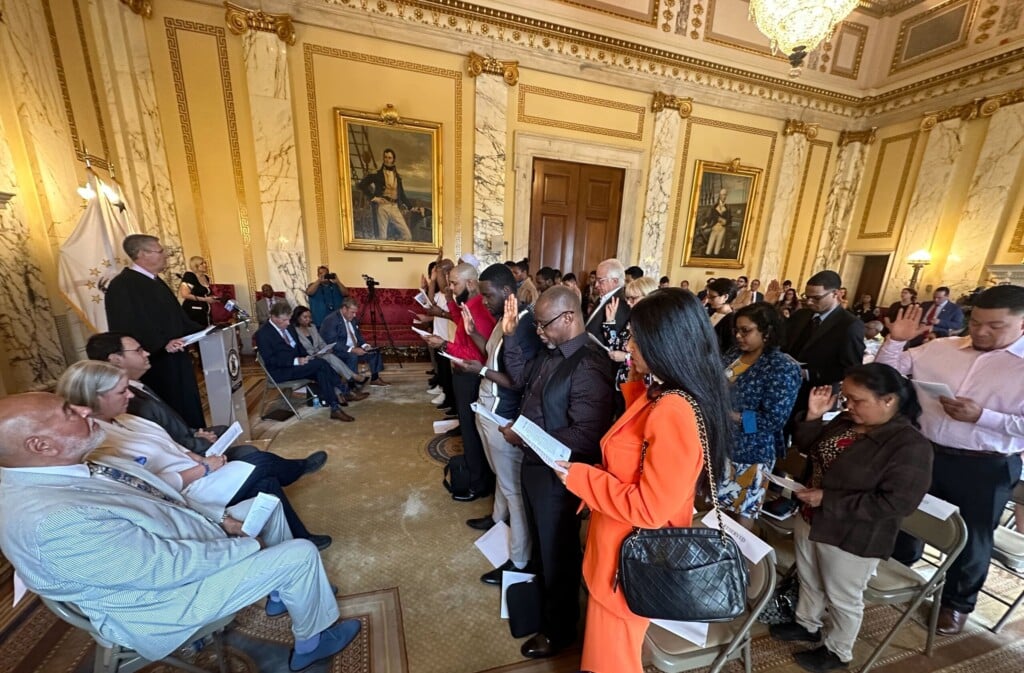 PROVIDENCE, R.I. (WLNE) — For Gov. Dan McKee, Rhode Island is a welcoming place that "embraces diversity, promotes opportunity and strives for equality."
McKee on Friday participated in a naturalization ceremony for 24 new United States citizens from 19 different countries.
"I congratulate each of our new citizens on this important milestone in their lives," the Democrat said in part.
His advice to the new U.S. citizens?
"Take full advantage of the rights and responsibilities that they now have, including their right to vote," said McKee.