ME: Boating Crash Victims Died of Blunt Force Trauma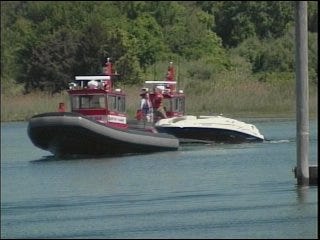 The medical examiner has ruled that two Massachusetts women who died in a boating accident in Narragansett Bay last weekend died of major blunt force trauma.
The report does not say whether Kaylee Therrien or Alesia Ann Desa had been drinking alcohol. Both died after the boat they were in hit some rocks early Sunday morning. 3 other people were seriously hurt. ABC6 has learned the boat was stolen. Still no word if anyone will face charges.