Meadowbrook Waldorf School starts year in temporary building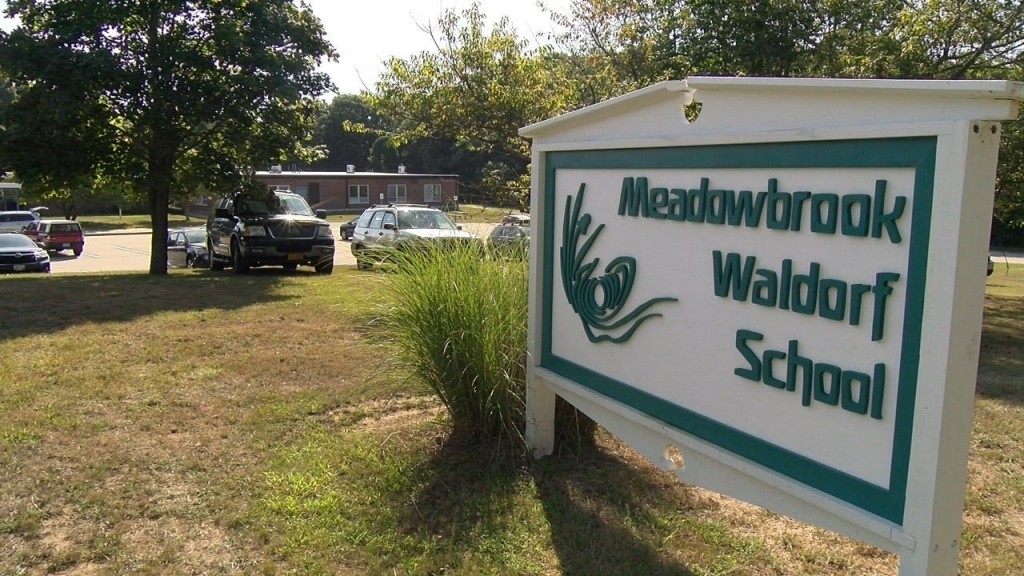 By: Scott Cook
Email: scook@abc6.com
Twitter: @JScottCook
SOUTH KINGSTOWN, R.I. (WLNE) — Just over one month after their old building was burned down, class is back in session for students and faculty at the Meadowbrook Waldorf School.
"I just walked down the hallway, and it's like any other first day of school," said Jennifer Farrelly, an administrator with the school. "Everybody is settled in and starting on their lessons."
The school has temporarily moved into the old South Road Elementary building in South Kingstown, after their original campus in Richmond was burned to the ground after being struck lightning in late July.
"It was a difficult day," said Farrelly, "but right from the beginning there was this outpouring of support for us that made it so much easier."
The two campuses are eight miles apart. While the temporary school is still local, it has made things tougher for parents.
"It's a little bit longer, but it's still well worth it," said David Greenberg, a parent of two Meadowbrook students. "The education is fantastic and the teachers are wonderful."
Families, alumni, local businesses, and the community helped raise enough money to allow the Meadowbrook Waldorf School to rent–out their current facility for a year, and re–place the supplies that were lost in the fire.
"School districts from all over Rhode Island, colleges, and universities gave us their extra furniture so it has been wonderful," said Farrelly.
While it may take a bit to get used to the temporary location, most students seemed happy to be headed back to class.
"I think for my younger one, it is a little bit scary that it's a new building and there was a fire at the other one," said Greenberg. "But my older child was as excited as she's been every year. It's a wonderful place to come back to."
A GoFundMe campaign was set up for the Meadowbrook Waldorf School, which raised more than $160–thousand.
School administrators say they plan to use the money to build an even bigger and better school.
(c) WLNE-TV ABC6 / 2018