Measles warning expanding into another MA town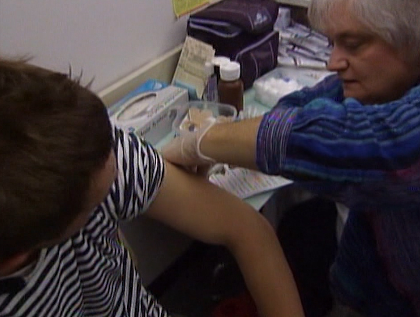 By News Staff
Twitter: https://twitter.com/ABC6
Facebook: https://www.facebook.com/ABC6News?ref=hl
The measles warning in Massachusetts is expanding to another town.
A doctor's office in Wellesley is now on alert after it was confirmed one of two people who contracted the measles visited the clinic sometime last week.
Anyone who was there may have been exposed to the highly contagious illness.
The other town on alert is Framingham, MA where two cases of measles were confirmed.
Health officials say anyone who believes that they might have been exposed or begin to feel symptoms of measles should immediately contact their health care provider.
©WLNE-TV / ABC6