Medical marijuana user in danger of eviction from federal housing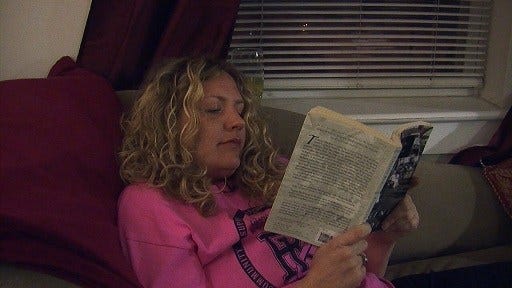 By: Rebecca Turco
Email: rturco@abc6.com
NEWPORT – A medical marijuana user is in danger of getting kicked out of her federally funded housing in Newport.
Jill Magnus, a part-time URI student, has been ordered by the Newport Heights apartment complex to stop using marijuana in her unit or face possible eviction in March.
Magnus told ABC6 News she uses marijuana to help alleviate chronic back and neck issues from a car accident ten years ago, and to treat nausea from gastroparesis, a gastrointestinal tract disease. "The marijuana helps everything stay down," she explained. "It helps food [and medicine] stay down."
Magnus said she is seeking counsel with a pro-bono lawyer out of Westerly. "I don't want to sit on disability my whole life," she said. "Marijuana helps me get out of bed and go to class."
Federal housing owners and operators may determine case-by-case when it may be appropriate to evict a tenant for marijuana use, according to the federal Department of Housing and Urban Development.
Legal Analyst Ken Schreiber said if this case goes to court, it will be "unchartered territory," since the landlord is complying with federal law even though medical marijuana has been legalized in Rhode Island. "[The apartment] certainly would have the opportunity to evict this person, even though it may be necessary for her from a medicinal perspective," he explained.
The Notice of Noncompliance sent to Magnus from the complex's lawyer says Newport Heights may terminate her rental agreement on March 8. The lawyer could not be reached for comment Tuesday evening.
© WLNE-TV 2015