Meet New Bedford's newest compassion dog, Rosie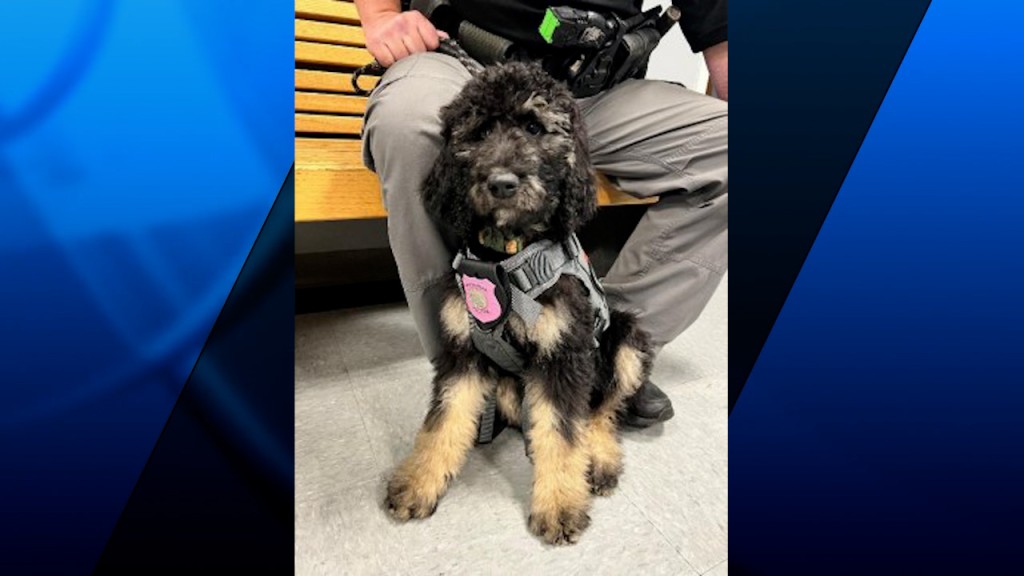 NEW BEDFORD, Mass. (WLNE) — The New Bedford Police Department has a new four-legged member: Rosie, the compassion dog!
Police said Rosie will be paired up with veteran school resource officer, Jeremy Demello, who's assigned to Roosevelt Middle School.
"Rosie's role will be interacting with members of the public providing therapeutic benefits through companionship to reduce anxiety and provide comfort," said Holly Huntoon, a spokesperson for the department.
Huntoon said Rosie's breeder, Kerry Buckley of "Cove Angels Breeding," donated her to New Bedford police over the weekend.
Rosie raised her right paw Friday in a swearing-in ceremony at Roosevelt Middle School.