Meet the Detectives Caught in Operation Deception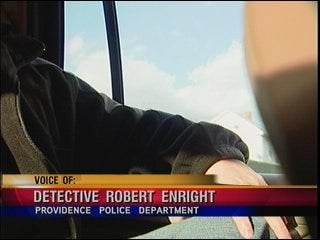 Providence Police Detectives Joseph Colanduano and Robert Enright have been snared in the Operation Deception investigation – Colanduano is charged with possessing and delivering cocaine, and Enright is charged with sheltering cocaine ringleader Albert Hamlein from prosecution.
Back in 2004 the men – partners on the force – were honored for helping bring down another major drug ring in Providence. ABC6 was able to ride along with the two narcotics detectives not long after Operation Royal Flush concluded as part of our "Cop of the Month" series.
In this story, Colanduano and Enright's faces have been blurred, as at the time they were undercover narcotics officers.