Memorial ride honors Taunton man who saved lives during stabbing rampage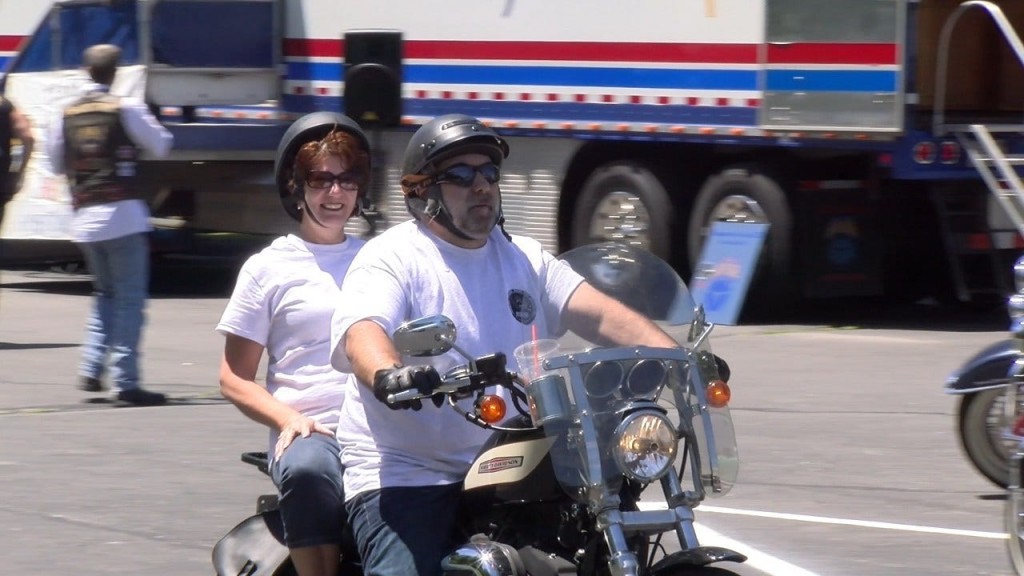 By: Chloe Leshner
cleshner@abc6.com
@cleshnerabc6
A superhero to many, George Heath was remembered today with a memorial motorcycle ride raising money for a scholarship fund in his name.
The sounds of engines filled the air in Taunton on Saturday, along with feelings of gratitude as members of the Teamsters Local 25 and dozens of others honor George Heath and the unbelievable sacrifice he made.
"I wanted to do this for George, he saved my cousins life," says Jared Henderson with Teamsters out of Boston.
On the final bike is Heath's wife Rosemary.
"This was great, I'm so happy," she says.
Shes remarkably strong a little more than 1 year after the tragedy.
"I kept seeing wispy angels in the sky and looking back in the rear view mirror and seeing all the bikes behind me, I've never experienced that. It was my first time on a bike since I was 16 so it was really, really cool for me," Heath says of the memorial ride.
Last May Rosemary and her husband were at Bertucci's in the Silver City Galleria when a mentally ill man stormed in and started stabbing a pregnant waitress. Heath rushed over, sacrificing his life to save others. That waitress, Sheenah Savoy, showing her support at the fundraiser with the daughter Heath saved.
"Physically and mentally, it broke her down. But shes recovering and she's doing good," Henderson says of his cousin.
Family members say Heath's heroic actions show exactly who he was.
"He would just do anything for anyone and he loved his job. He loved the kids," says Heath's sister in law Liz Kenney.
Money raised will go to towards the George Heath Superhero Scholarship, helping New Bedford Vocational Tech students go to college. Heath was a teacher there.
"I think hes looking down saying this is the right thing to do," says Kenney.
Organizers plan to hold a memorial ride for Heath every year, with hopes of making it even bigger next year.
©WLNE-TV / ABC6 2017