Men caught in Jamestown charged for additional break-ins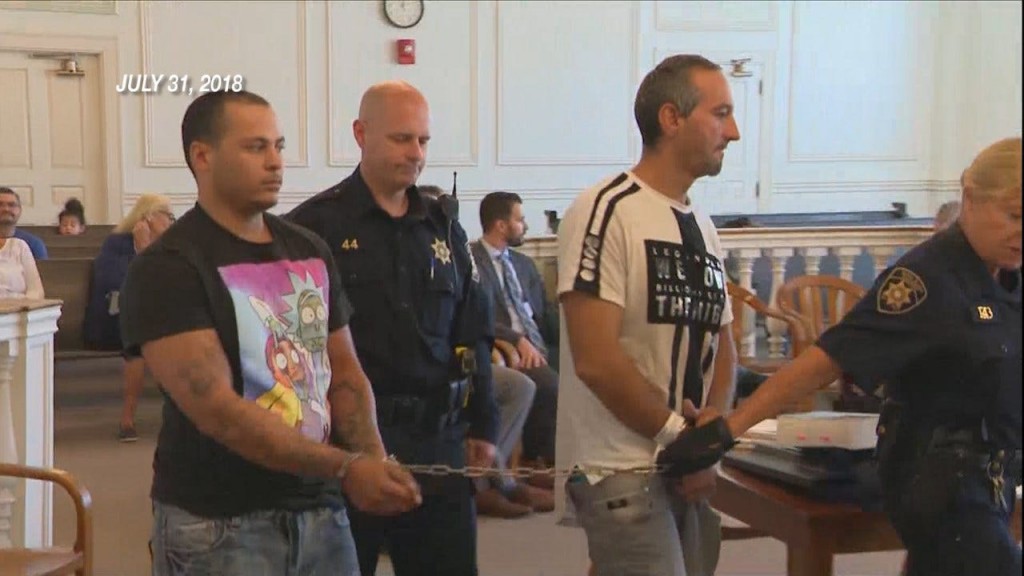 By: Chloe Leshner
cleshner@abc6.com
@ChloeLeshner
PROVIDENCE, R.I. (WLNE) — The men nabbed last week in Jamestown for an extensive crime spree were back in court today for another one of their suspected break-ins.
These two men obviously had an operation in place. Just like they did in Jamestown, they broke into 5 houses in Burrillville in a matter of just a few hours.
More charges filed against the 2 men busted for hastily breaking into several homes in Jamestown on July 30th. Now they're connected to 5 others all the way across the state in Burrillville.

"This wasn't an idea for them to come in one day and do this, unfortunately this was a lifestyle for them," says Detective Lieutenant Guy Riendeau with the Burrillville Police Department.
Before they were caught in Jamestown, Thomas Pleau and John Young allegedly forced their way into 5 Burrillville homes in broad daylight on July 20th.
"They either went in through unlocked means or by force but once inside the house they were strictly focused on bedrooms and jewelry and money. They were going past computers cameras, TVs, things of that nature," says Riendeau.
Police say they were caught on camera pawning off some of the jewelry they stole.
"In some of the descriptions of the jewelry, it was really unique so we knew right away it was theirs," says Riendeau.
They both have long checkered criminal pasts and they're also probation violators.
They were also arraigned today on charges out of Woonsocket and Pawtucket. In those cases, they were held without bail.
"It's good to know that they won't be doing this for some time," says Riendeau.
No word yet on if any other cities or towns will be filing charges.
(C) WLNE/ABC 6 2018