Mental Health in Our Schools: Part 2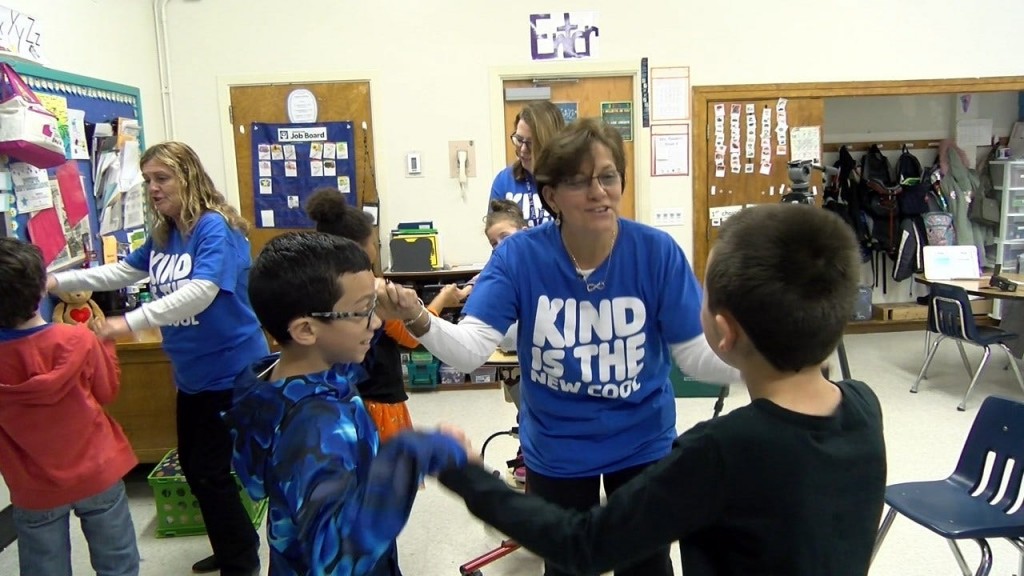 CUMBERLAND, R.I. (WLNE) — It's within the walls of Room 4 at Cumberland Hill Elementary that good mental health begins.
Cumberland Schools were chosen for a three-year rollout of the "Conscious Discipline"–the cutting-edge mental health curriculum that teachers will tell you is more of a way of life.
"I've been teaching for 31 years. I've never had a program like this," said special ed teacher Linda Rosasco.
"It's really imperative that teachers know how to recognize the symptoms and really provide that compassionate environment," said Cumberland High School social worker Lisa Parker.
"Conscious Discipline" consists of activities like the Daily Commitment to focus priorities. Breathing exercises help students feel calm and centered, and well wishes help students develop empathy.
In Rosasco's special ed class, it's transformative.
"It's a huge, huge part. If you're not socially-emotionally ready, then you're not going to be ready to learn," said Rosasco.
It's not just in the classroom that mental health is part of the vocabulary.
Morning announcements, led by guidance counselor Michelle Fournier.
"Not only do we get students ready for the day, but it's also getting our faculty ready for the day," said Fournier.
In the hallways of Cumberland Hill, everything from how the students are greeted to how they're disciplined has been shaken up.
"We focus on what do we want the outcome to be, not what we don't want to see," said Cumberland Hill principal Debra Malcolm.
Even though the "conscious discipline" program is in its infancy, Malcolm says the results have been staggering.
"Our student attendance has increased. Our staff attendance has increased," said Malcolm. "We have seen a decrease, especially in the major incidents, by at least 80 percent."
A longer-term goal is focused on stopping school violence before it happens.
"Our hope is we'll make connections with those kids who are most at-risk, those kids who don't feel they have connections at school, who feel they don't have connections at home, to give them that support and those skills that they need to be successful, so that it doesn't get to that extreme," said Malcolm.
Back in Room 4, even the students can feel the difference, by starting their day focused on their mental and emotional wellness.
"It like calms us and everything," said fourth grader Austin Lawrence.
"The energy, it goes to your body and it relaxes you," said Dayonel Ramirez.
One Cumberland teacher told me she believes the impact of these programs on kids' mental and emotional wellbeing is powerful enough to prevent another Sandy Hook from happening.
While these mental health programs are expensive–Cumberland is lucky enough for theirs to be funded by the Autism Project–proponents argue that schools can't afford not to do this.
© WLNE-TV / ABC 2019