Met School graduate surprised at graduation with World Record title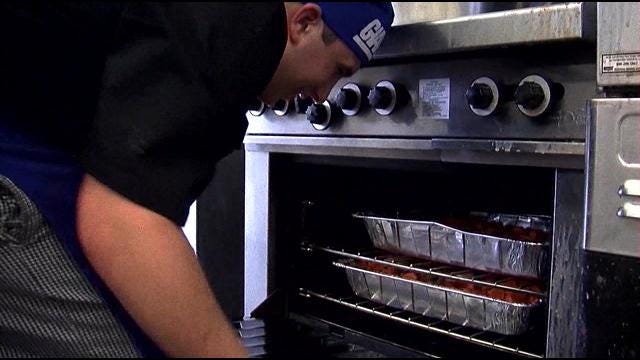 By: Melissa Randall
A local high school senior got the surprise of a lifetime at his graduation Thursday night. The Greenville teen was brought up on stage, and told he officially broke a Guinness World Record for consecutive hours cooking.
"I was at first like shocked. I was like no, this isn't true. But then they were all telling me I did break it, so I guess it is true," said Perry.
In order to beat the previous record Perry cooked for 40 hours straight. That was back in March.
He turned in all the documents to the people at Guinness, and waited to hear back. Perry's parents found out the good news last week, but kept it a secret.
"When she officially told me he broke the record over the phone I cried," said Joyce Perry, Ben's mother.
The wait was worth it. Perry was totally shocked to learn of his new title in front of his Met School classmates. His parents were beaming with pride.
"Ben has overcome a lot of obstacles academically and this just proves that people learn differently," said Mrs. Perry.
In the end the senior project became more of a life lesson for Perry.
"I learned I can stay up pretty late. I learned, you know, just don't give up. I mean this was a lot of work. A lot of time. A lot of effort," he said.
It was also a lesson in humility. All the meals Perry made during his record attempt helped to feed hundreds of people in need.
Perry plans on turning his passion for cooking into a career. He has been accepted to a handful of culinary schools and is still debating which to attend.
(C) WLNE–TV 2014
Follow me on Twitter @MelissaARandall