Metal barriers, Trump gear: Crowd readies for Tulsa rally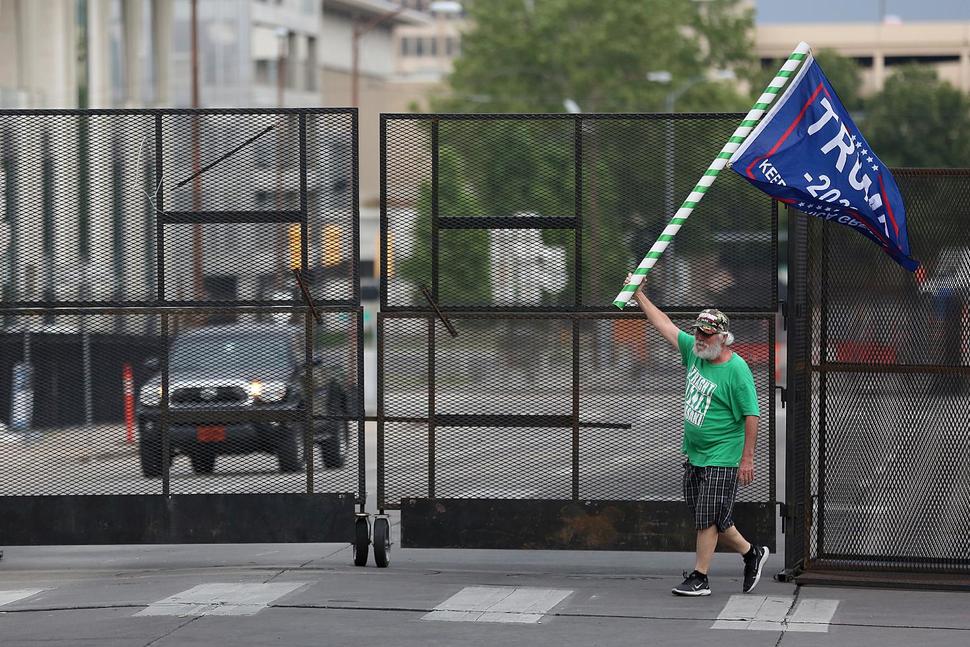 TULSA, Okla. (AP) – Supporters of President Donald Trump were lining up Saturday outside the Tulsa stadium where the president will hold his first rally in months, ready to welcome him back to the campaign trail despite warnings from health officials about the coronavirus.
The crowd gathered outside metal barriers surrounding the over 19,000-seat BOK Center for what is expected to be the biggest indoor event the country has seen since restrictions to prevent the coronavirus began in March.
Trump also will speak at an outdoor event to be held inside the barriers. Protests also are planned. Officials expect 100,000 people in the downtown area.