Mice create problem at Providence elementary school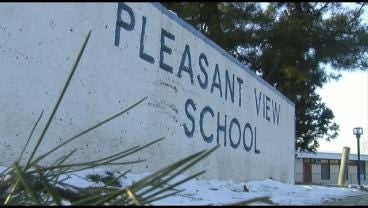 By Abbey Niezgoda
An infestation has students and teachers on edge at a Providence elementary school. The Pleasant View School is the home of "panther pride," but another animal has been taking over the hallways.
Roughly 40 field mice have been caught there in the last four months. City Councilman Michael Correia says he got involved after getting a number of phone calls from teachers at the school, claiming their classrooms were riddled with mouse droppings.
"It could be that field mice are looking to come in for a warmer place," Councilman Correia said. Correia says the wooded location of the school could be one reason for the problem. However, after a tour of the school, he noticed some other improvements could be made.
"The school needs to be a little more tidy," Councilman Correia said. "They need to have a little better storage for some snacks that are being left out in classrooms and what not."
Parents say they were alarmed to find out through the news and not through a notice from the school.
"That's not safe," Cherelle Monroe said, whose nephew is in the first grade. "It's just unprofessional to not send out a note out that there's an obvious mouse problem."
A pest control company has been working to exterminate them. They are filling in any cracks and baiting the school every weekend. A spokeswoman for the school department says they are closer to having rodent problem solved because there have been fewer and fewer mice in the traps each week.