Michelle Carter found guilty of involuntary manslaughter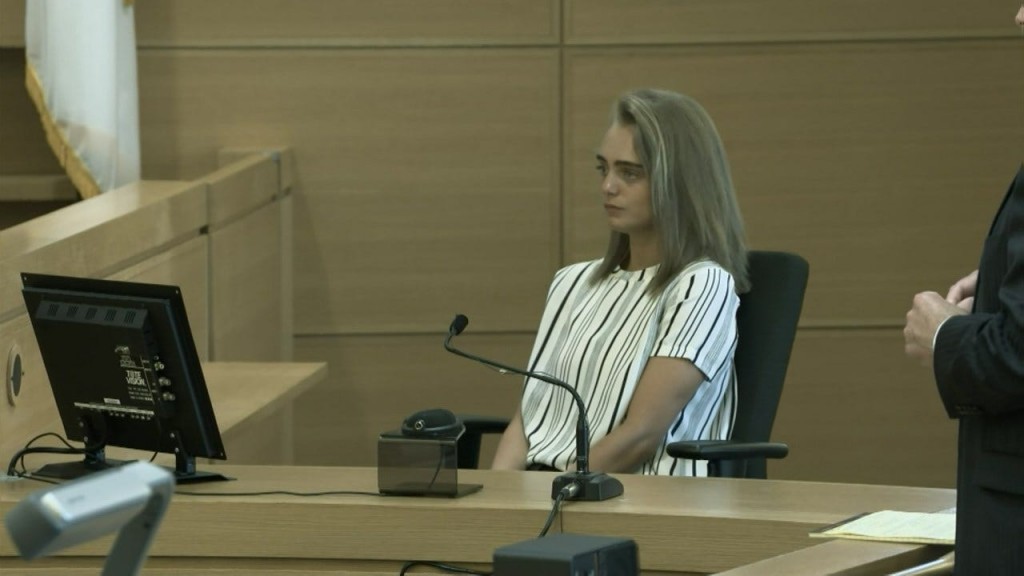 By: Kainani Stevens
Email: news@abc6.com
Twitter: @ABC6
TAUNTON, M.A. (WLNE) — Judge Lawrence Moniz made a bombshell ruling Friday afternoon in the Michelle Carter trial.
He found Carter's words and inaction when Conrad Roy III committed suicide made Carter guilty of homicide.
"This court finds you guilty of involuntary manslaughter of Conrad Roy III," said Judge Lawrence Moniz.
Judge Lawrence Moniz was tempered and measured while delivering his verdict in the Michelle Carter case; finding Carter guilty of involuntary manslaughter for encouraging her boyfriend Conrad Roy to kill himself in 2014.
The controversial ruling coming as a surprise to some as the prosecution's argument relied heavily upon text messages from the defendant.
Meaning the judge ruled that carter was culpable of manslaughter because she was, virtually present with Conrad Roy the night he committed suicide, yet failed to call for help.
"Miss Carter's actions but also her failure to act, where she had a self created Duty to Mr. Roy for putting him in that environment. Constituted all wanton and reckless conduct."
Conrad Roy died of carbon monoxide poisoning in a K-Mart parking lot after starting a generator inside of his truck.
Text messages sent by Carter after Roy's death implied she listened to Roy die over the phone and convinced him to go through with the suicide when he got cold feet.
"She called no one. And additionally she did not issue a simple additional instruction. Get out of the truck."
Michelle Carter was tried in juvenile court but was found to be a youthful offender, which means she could face up to 20 years in prison.
She is scheduled to be sentenced August 3rd.
©WLNE-TV / ABC6 2017