Middlebrooks Tossed as PawSox Lose to Tide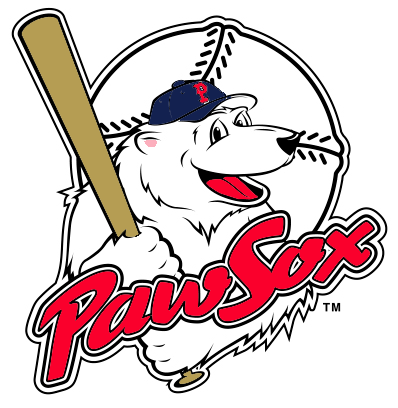 PawSox Release
PAWTUCKET, R.I. – A three-run third inning for
Norfolk was enough to beat the PawSox by a 3-0 final score in front of a
crowd of 8,512 at McCoy Stadium Wednesday afternoon.
Allen Webster made the start for the PawSox in hopes pitching Pawtucket to their second straight victory.
After a pair of scoreless innings, despite the PawSox threats that fell short, Norfolk was the first team to strike in the 3rd
inning. Webster allowed a lead-off single, a double and a walk loaded
the bases before striking out Jason Pridie. Yamaico Navarro followed by
breaking his bat on a ground ball back to Webster, but the right hander
could not handle it cleanly allowing a run to score and keep the bases
loaded. Webster then struck out Eric Thames, but on strike three, the
ball got by the catcher for a wild pitch scoring the second run. Will
Middlebrooks then booted a ground ball allowing a third run to score
giving Norfolk a 3-0 lead.
Allen Webster would go on to retire the final 10 batters he faced,
seven on strikeouts. He fired six innings allowing three runs, one
earned, on just three hits with a PawSox season high 12 strikeouts.
Webster threw 93 pitches, 60 for strikes.
Norfolk starter Tsuyoshi Wada was fantastic for the Tides as he was
able to work out of trouble in the first three innings. But after the 3rd,
he allowed just one single while striking out a season high 10 batters
in 6.2 innings of work to keep the Tides in front 3-0 after seven
innings.
Big league rehabber Franklin Morales tossed a perfect 7th
for Pawtucket. Chris Carpenter and Anthony Carter added a pair of
flawless inning as well to cap off what was a great pitching performance
from the staff as they struck out 16 Tides batters and walked just one
and retired the final 19 batters of the game.
But, the PawSox offense was just as quiet getting just five hits,
including two by Xander Bogaerts in a 3-0 shutout by Norfolk. Pawtucket
had just one base runner, a two out single by Justin Henry in the 6th, over the final six innings of the game.
The four-game series with Norfolk will continue Thursday night at
7:05pm. Pawtucket will send lefty Chris Hernandez (3-8, 5.69) to the
mound against Josh Stinson (5-5, 4.23) of the Tides.
Thursday will be PawSox Team Poster and Autograph Night at McCoy. All
fans entering the stadium will receive a full-color PawSox Team Poster
suitable for framing. From 5:00 – 6:00 pm before the game fans will also
be allowed on the field at McCoy for pictures and autographs of all
their favorite PawSox players. Sponsored by Honey Dew Donuts and B101,
that's PawSox Team Poster & Autograph Night on Thursday at McCoy.