Middletown Business Offering Free Coffee If You Clean Up Beaches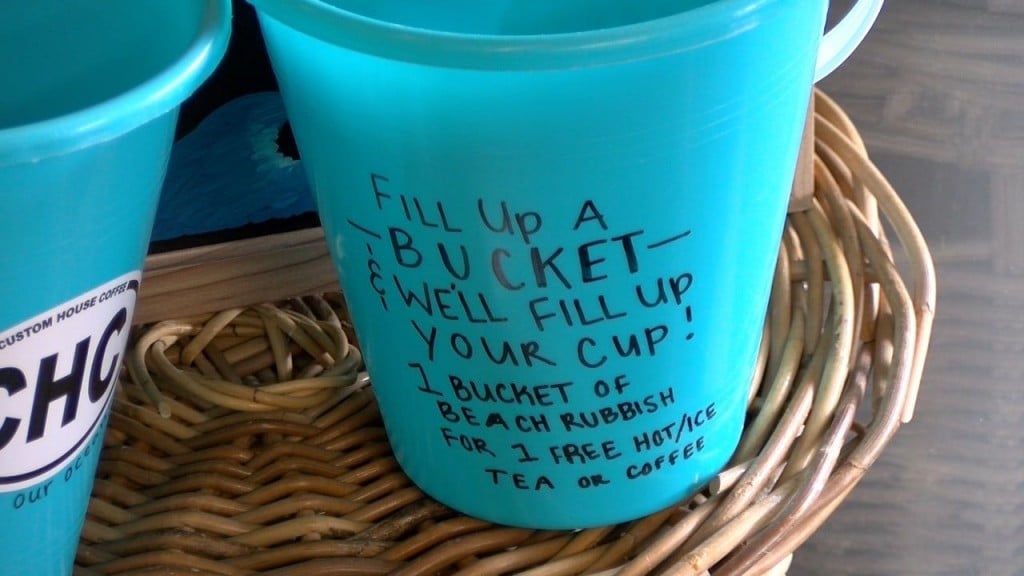 By: Tim Studebaker
Facebook: @TStudebakerABC6
Twitter: @TStudebakerABC6
Email: tstudebaker@abc6.com
MIDDLETOWN, R.I. (WLNE) – The employees at Custom House Coffee in Middletown really appreciate clean beaches.
Custom House Coffee Barista Gabbie Kuba says, "We care about the environment, and we just want other people to do the same thing. And so, this is just a good way to incentivize that."
To show just how much they care about it, they're making a pretty unique offer.
Kuba says, "If we have to give you free coffee to kind of bribe you guys into doing it, then totally. We'll do that."
Here's how it works. First, you grab a bucket at their shop. Bring it down to the beach, and fill it with trash. Then, you bring it back and hand it over. They go through it and pick out the recycling. They trash the rest, and you get a free coffee.
The offer just started last week, and there's already a lot of excitement.
Kuba describes one person's reaction, "Oh my goodness, like what's going on. I want to hear more about this.' Like, super excited."
It's all part of a larger push to help the environment, like encouraging customers to go strawless.
Custom House Coffee Barista Savannah Weeden says, "We do these new sip lids where instead of the straw, it's like a big sippy cup kind of lid. I don't know how else to explain it."
Kuba says, "It's like a hot lid, but for iced cups."
Those cups and lids can be recycled. Straws can't. They also compost all their used coffee grinds, and if you bring in a reusable cup, they'll fill it for the price of a small coffee.
Weeden says, "We've had people come in here with like Cumberland Farms cups, and they're like can we reuse this? Or, Starbucks cups. And, we're like 'yeah!'"
They expect to continue the trash pickup offer until beach weather ends.
© WLNE-TV / ABC6 2019