Middletown Fire Department shuttles Santa around to local families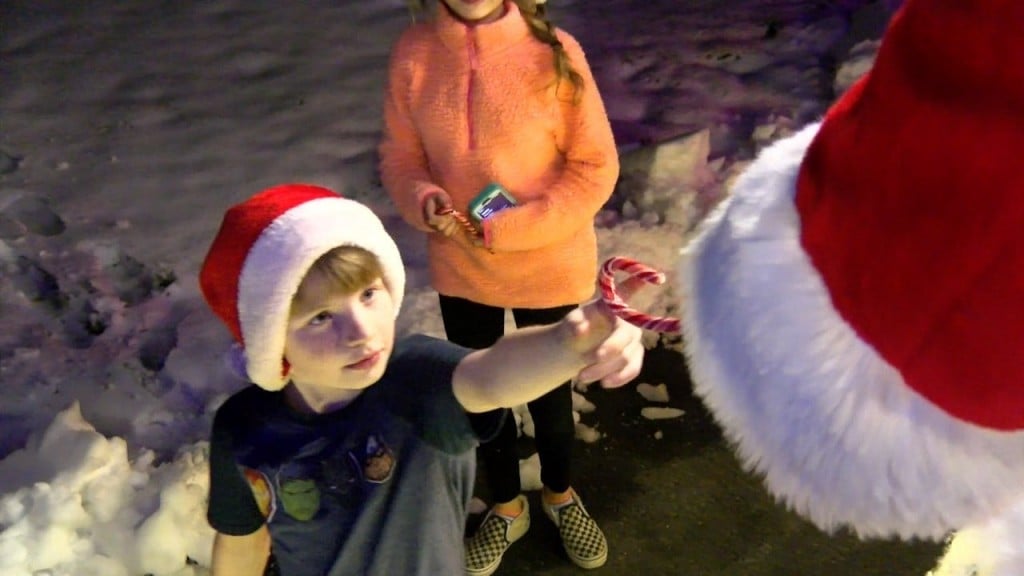 Twitter: @BComakABC6
MIDDLETOWN, R.I. (WLNE) – With the help of a local fire department, Santa Clause is coming to town a little early this year.
Wednesday night, ABC 6 found him traveling down several streets in Middletown, escorted not only by his reindeer, but local firefighters as well.
"I would want no one else to chauffeur me around," said Kris Kringle. "I know that we have the best group of guys in the country here at our fire station."
Together with the Middletown Fire Department, Santa has been traveling around to families there prior to Christmas for more than 10 years.
"The community really loves it and especially the kids," said Fire Union President John Jordan. "And as the firefighters we really love doing it because when we're driving around we get to see the looks on the kids faces when Santa's coming around."
The fire department goes through thousands of candy canes every single year but – don't worry. They're not all for Santa. He gives them out to hundreds of good boys and girls all around town.
"I just enjoy like, the whole sight!" said resident Peyton Lambert, admiring Santa's special slay.
And in the spirit of the season, the firefighters switch off every night shuttling Santa around as part of their time off.
"I think it's wonderful that they give back to the community and the kids get to see all of that," said resident Susan Lambert.
Families eagerly awaiting Santa's arrival in their neighborhood simply listen for Christmas music and sirens to know he's outside.
"We have our jobs where we respond but we like to give back to the community as much as possible so doing this brings joy to us and joy to the kids and it's something that we find important to do every year."
If you live in Middletown and would like to know when Santa and the fire department will be visiting your street, you can look at the Santa tracker here.