Middletown police officer recovering after motorcycle crash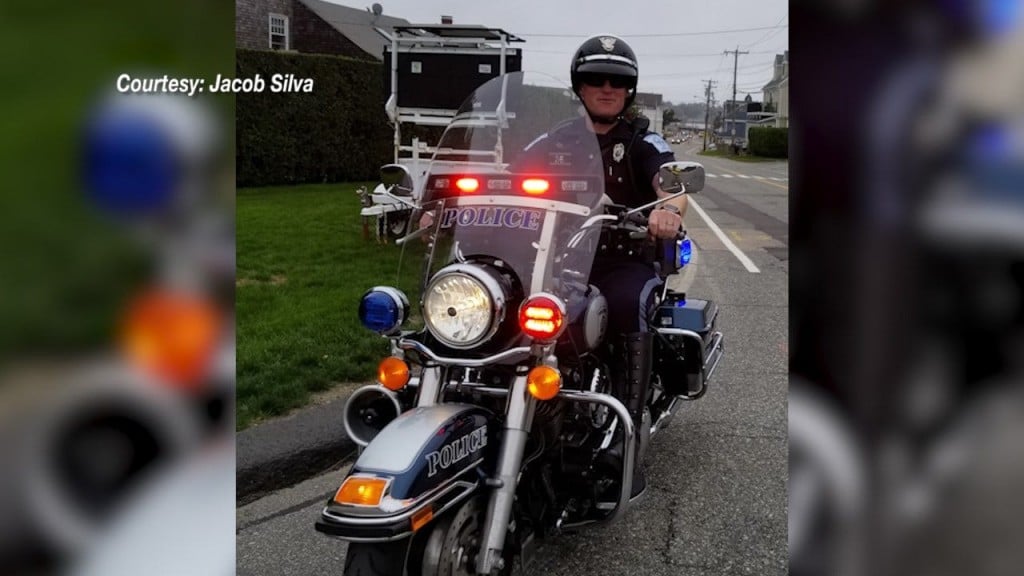 Twitter: @BComakABC6
MIDDLETOWN, R.I. (WLNE) – A Middletown police officer is recovering at Rhode Island hospital tonight after a bad motorcycle crash left him with a serious brain injury.
Officer James O'Neil has been with the Middletown Police Department for about seven years and is a veteran of the coast guard.
He's also a part of the Watchkeepers Law Enforcement Motorcycle Club.
According to Portsmouth Police, he was riding home with another member Friday night when he collided with a stopped pick up truck.
"At some point, something happened with his helmet, which came off during the initial collision," said fellow motorcycle club member Jacob Silva. "So he hit his head. Hard."
O'Neil's supervisor Lt. David Bissonnette tells me he was woken by Portsmouth Police late Friday night, and instantly knew it was O'Neil who had been in the accident.
"They said that he's not – that they're not sure he's going to make it," recalled Bissonnette.
But now almost one week later, O'Neil is making a – albeit slow – recovery.
"In and out of it as far as his cognition goes," explained Bissonnette.
O'Neil has had knee surgery, and his brain swelling has come down, but his friends say he's been getting confused about where he is, and will likely be out of work for at least six months.
"He knows, I love him," said Bissonnette. "Like I said, he's a brother. I just want him to get better. I hope he comes back. I'm not sure."
With his wife out of work, O'Neil was the sole income provider. His fellow officers started a Go–Fund–Me page to start helping his wife with bills.
"We want to take that financial burden off of her shoulders," said Silva. "Her focus should be her own health, and Jay's health."
The cause of the crash is still under investigation.
There will be a fundraiser for Officer O'Neil Sunday, November 3 at the Fraternal Order of Police Associates in Middletown from 4 P.M. – 8 P.M.
If you'd like to help, you can contact the Watchkeepers LE MC or the Portsmouth Police Department.
© WLNE-TV / ABC6 2019