Middletown Soldier Accused of Killing Infant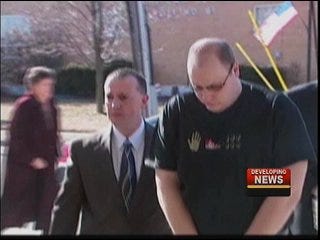 A soldier originally from Middletown is accused of killing a four month-old baby in Watertown, New York.
23 year-old Army Specialist Jeffrey Sliker was in court today, accused of killing the infant that he and his wife were in the process of adopting. Police say they were called to Specialist Sliker's home Wednesday and found the infant dead. The Medical Examiner ruled the cause of death to be blunt force trauma, can called the death a homicide.
He did not enter a plea in court and his family maintains that he's not capable of such an act.
Sliker, a combat veteran assigned to the Army's 10th Mountain Division at Fort Drum, joined the Army in 2008. He was wounded in Afghanistan in August of 2009 when his Humvee struck a roadside bomb.
ABC6 Reporter Erica Ricci has the story, and will have a full report on ABC6 News at 11.